Learn how to make a half circle skirt with lining and zipper with this tutorial submission. Petro teaches how to sew and this pretty half circle skirt is made with just a few measurements. No pattern needed. Check it out today.

Half Circle Skirt With Lining And Zipper Tutorial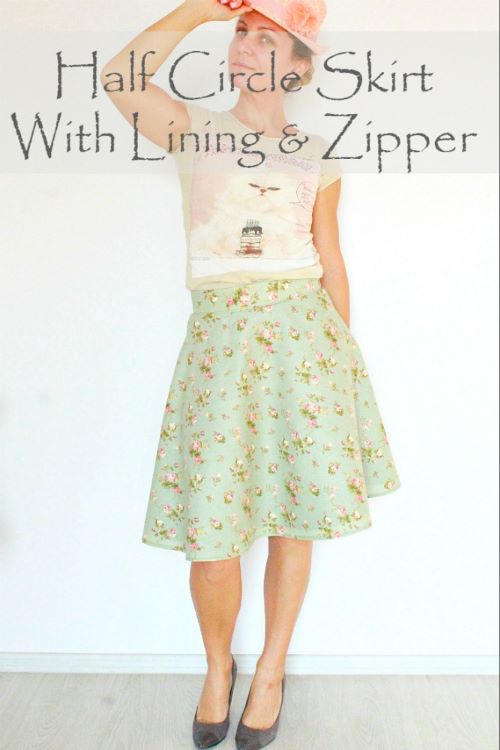 Materials needed:
sewing machine
straight pins
…..see the rest on Petro's blog!
Ready to learn how to sew a half circle skirt with lining and zipper? Check out Petro's post today! This post was submitted by Creative Homemaking:


Are you interested in submitting your own DIY projects such as sewing, crochet, recipes or other helpful do-it-yourself tips? Hop over HERE to submit your projects!
---
I hope you will enjoy using this tutorial and would like to invite you to subscribe to my posts!