Easy hairclip case DIY. Don't you hate when you're looking everywhere in the house for the missing hairclips just when you need to be out of the house to go the gym/playground/swimcenter??? The Hairclip Case is a great sewing project that will take less than 30 minutes (cutting rectangles isn't that hard, is it?) and it's also a good stash buster.

Sew a hairclip case – Easy DIY project
You'll need scraps of fusible fleece, some fabrics, ribbon (but you can use fabric to make ties) and voila, a nice personnalized hairclip case you can easily slip into a gym bag/school bag/your car…!
I love upcycled denim hearts and have quite a stash of denim scraps. I thought it would be fun to use these scraps to make some Valentine's heart decorations. However, being an indecisive person I couldn't decide which way to go so I ended up making 2 very different denim heart decorations.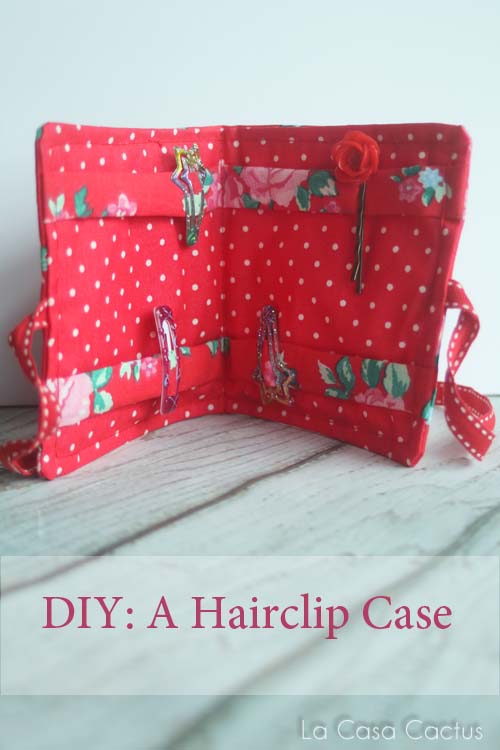 What you need to make this hairclip case DIY:
All you need to make both these decorations:
fabric
fusible fleece
ribbon
….see the rest on Elsa's blog!

Ready to make your own hairclip case? Check out Elsa's post today! This post was submitted by Lacasa Cactus:


If you like this project, you might be interested in our other sewing tutorials <====== click this link!
Are you interested in submitting your own DIY projects such as sewing, crochet, quilting, recipes or other helpful do-it-yourself tips? Hop over HERE to submit your projects!
---
I hope you will enjoy using this tutorial and would like to invite you to subscribe to my posts!