Just by using different materials and a slightly modified pattern, you can create the one-of-a-kind dress for your little girl! When did fringe clothing come popular? In the 20's, then again in the 70's and maybe even nowadays, according to the New York Fashion Week for 2016. For me personally, I love fringe! I may have gone a bit overboard on this gold fringe halter dress but I have to admit, she looks adorable in it!
This tutorial is part of both, a modification to a regular knot dress (I'm using my own pattern, the Whimsy Couture 'Knot dress' pattern) and some luxurious gold lame' spandex material. Wow, what an awesome feel this material has! It's definitely not an all-garment material but for a skirt part on a dress, it's perfect!
Gold Fringe Halter Dress
….a modification to a regular knot dress pattern.

.
For this example I used my own pattern, the Whimsy Couture Tie Band Knot Dress pattern. Any knot dress or other pattern would work well too, to turn it into a halter dress. The gold material is lame' spandex that I purchased a while ago. The backing is smooth and dull. It's a great and sturdy material. You want to sew it a bit differently since it's so thick but more on that in the tutorial.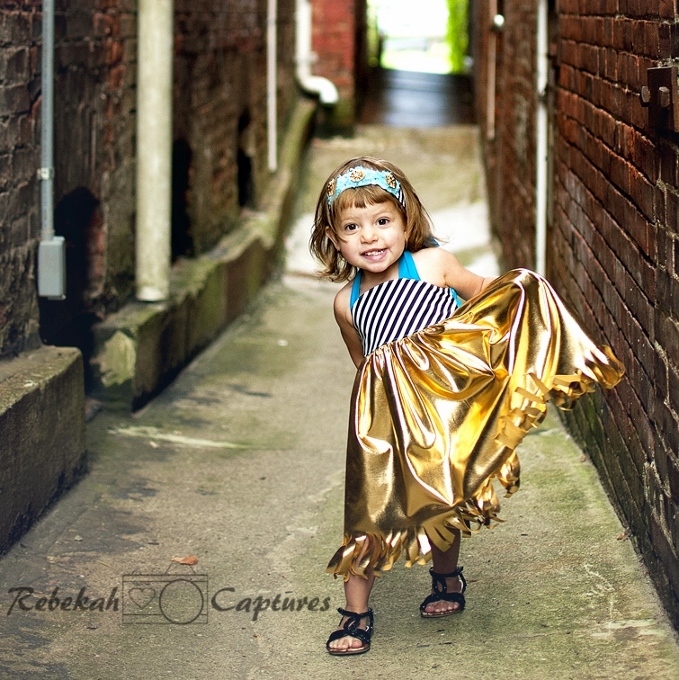 How To Make A Gold Fringe Halter Dress
To make the halter ties you want to cut two equally long strips of fabric four times as wide as you want your ties ultimately to be. For my 2t dress I cut my ties to 4″ wide x 22″ long since I wanted really long ties. Fold both long sides of the tie strip towards the inside and press. Fold it now in half lengthwise so you will end up like a binding strip. Sew the open, folded edges closed with your machine. Repeat with other tie. Your ties will almost look like these once done, only much longer.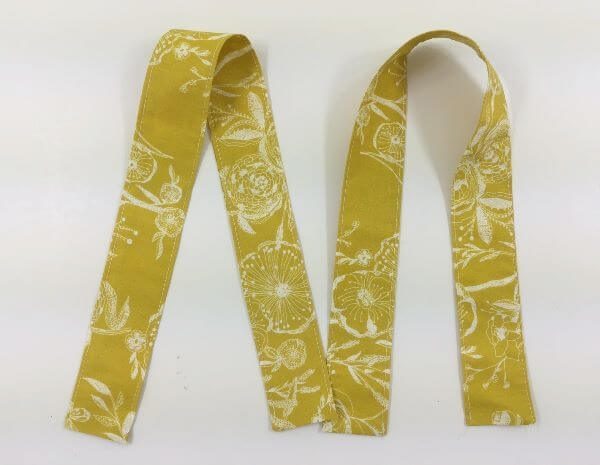 Then prepare your bodice pieces as instructed in the pattern.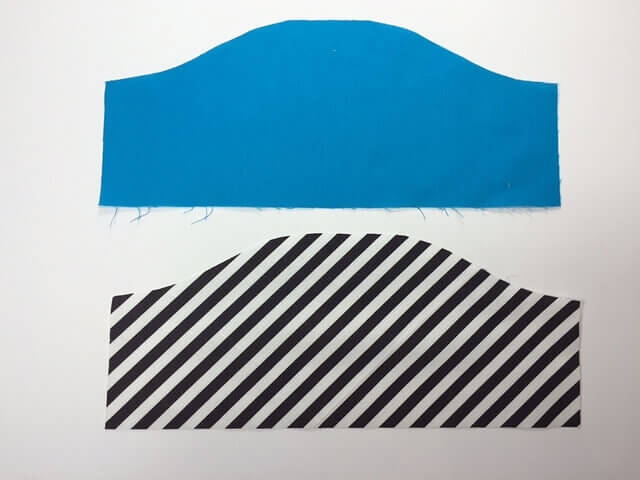 The following images have illustrations of the halter ties. Position the ties diagonally onto the front bodice with an equal distance to each other and slightly slanted towards the sides. Place the lining of the front bodice with right sides together, onto the ties.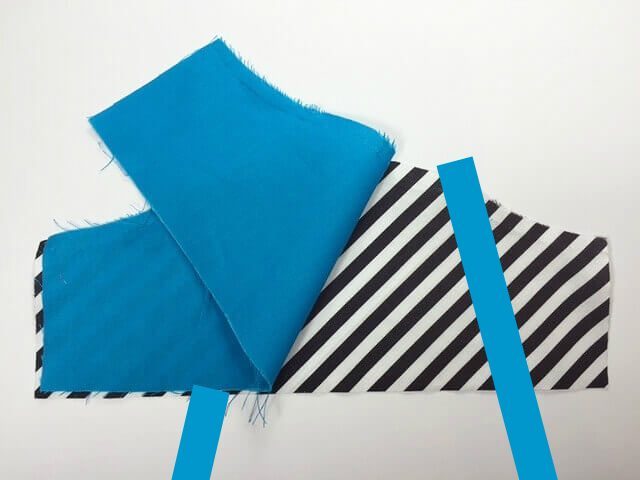 Pin and sew the upper edge.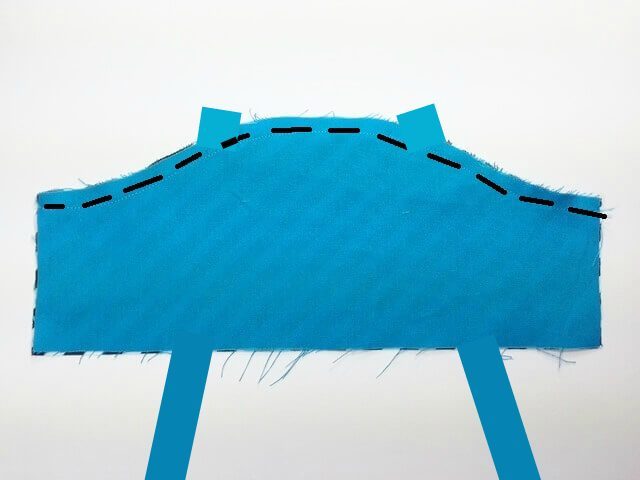 Repeat this step with the back bodice and sew the upper edge. Then proceed with the pattern instruction on how to finish the back, whether it is to sew in rows for the elastic or leave the back bodice as is. This would depend on the actual pattern you are using.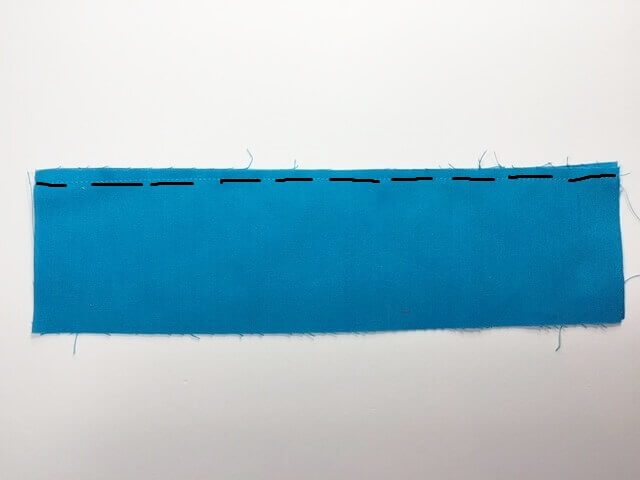 Finish the bodice by sewing the sides together as instructed in the pattern. Then you want to sew the skirt part (front and back) together but don't hem the bottom edge yet.
Once you get ready to gather the skirt, use embroidery thread and hand sew a gathering stitch along the upper edge. This will work much better versus machine sewing this quite thick material. You wouldn't have trouble sewing it but later on, pulling on the thread will break it.
Gather the skirt and sew it to the bodice.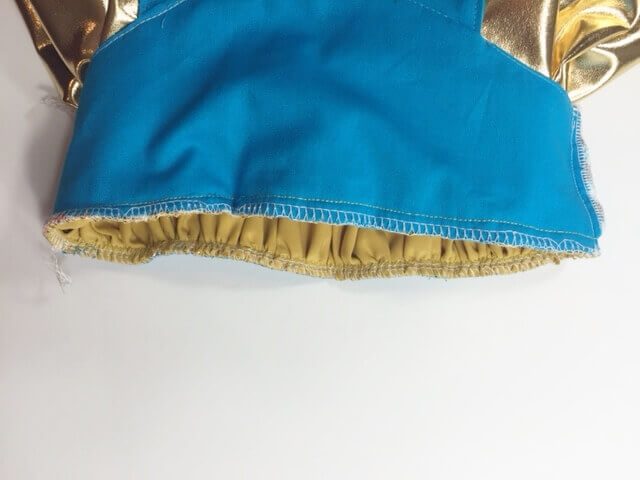 Use a seam ripper and carefully rip the embroidery thread on the inside out. This process might take a while.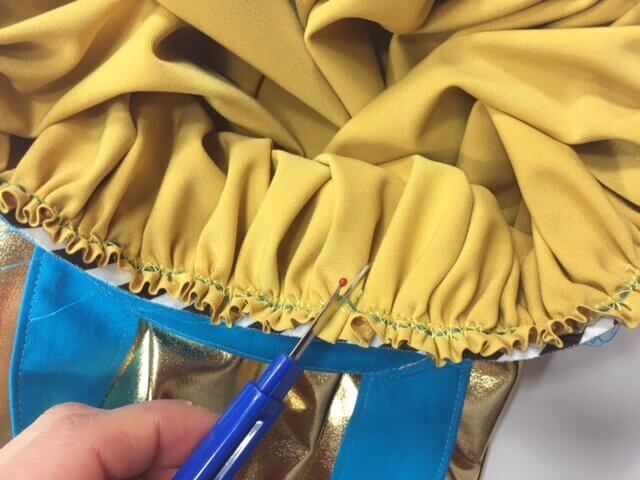 You can serge or zigzag stitch the raw edges on the inside, then top stitch along the seam where bodice meets the skirt.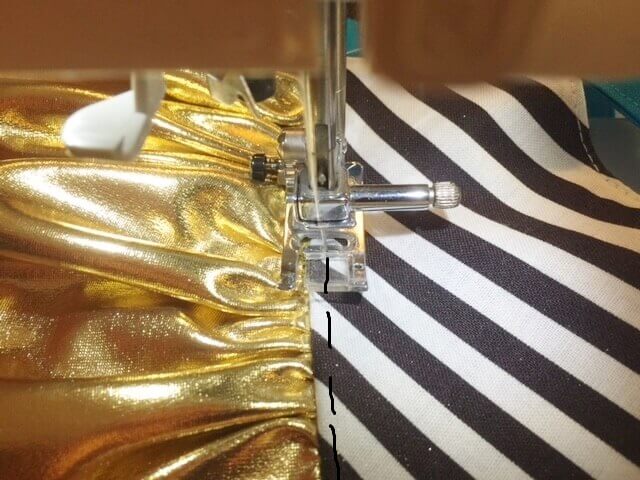 Last step is to cut fringes into the bottom hem of the dress. Use sharp scissors and cut a slit every half inch, going all around the skirt hem.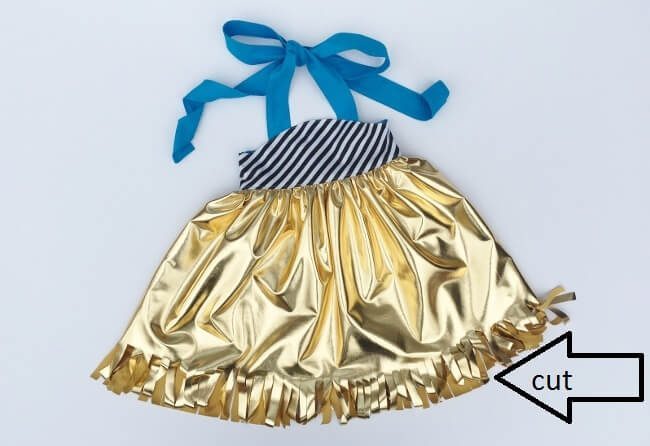 Your Gold Fringe Halter Dress is done and ready to be worn and modeled!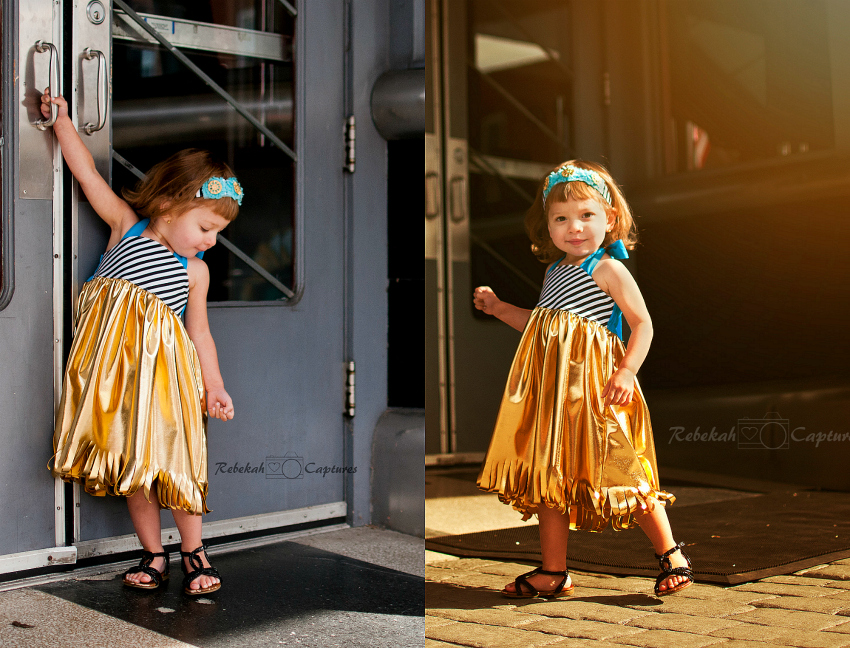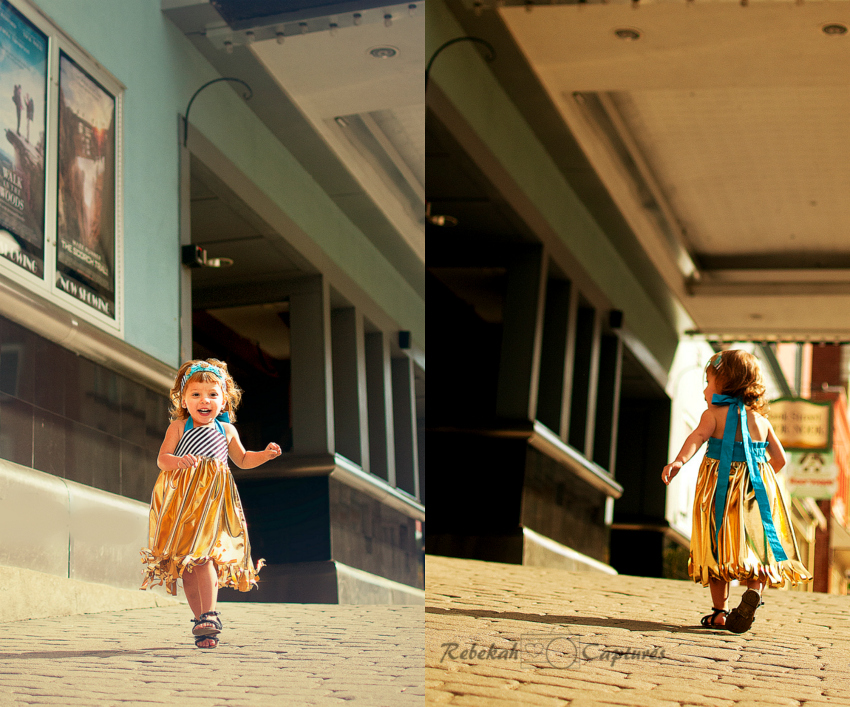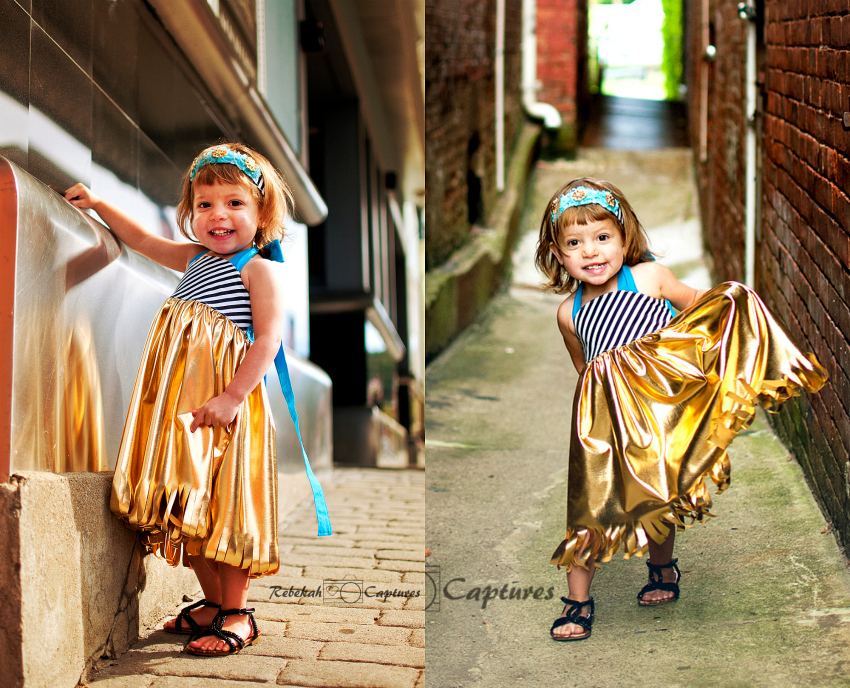 ——-
If you will be sewing a Gold Fringe Halter Dress, share some pictures in our facebook group! We'd love to see them!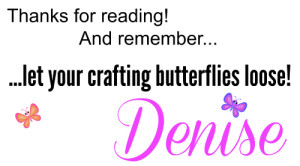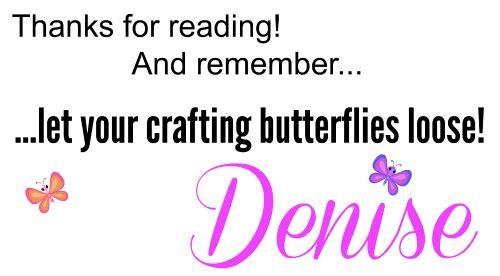 Hi! I'm a craft & sewing loving mom of 4 (+ 3 dogs). When I am not crafting or sewing, you can find me playing with my kids and dogs! I am a slow cooker & coffee addict. My favorite color is any color and I have a degree in business management. My 24/7 job is DIY Crush and Whimsy Couture, besides being a mom. Hope to inspire you to DIY with me!