As part of our Grand Opening of DIY Crush marketplace we are honored to have Pattern Revolution host a giveaway for us!
Enter to win 9 PDF sewing patterns of choice from these awesome vendors on our site: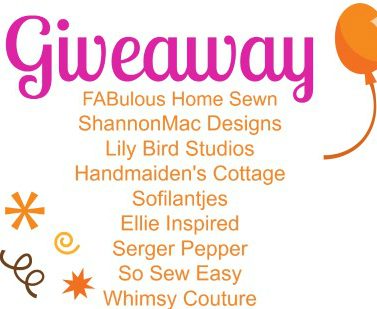 That's right, you can pick 1 of each of the 9 mentioned designers for your choice of free patterns!
Ready to try your luck? Head over to Pattern Revolution now!
This giveaway ends Sunday, October the 26th (11:59 PM EST).