Gobble, gobble. Here is a free turkey applique design for you. Turkey appliques come in all kinds of shapes and look adorable on many things. The shown applique would also look great on pillow covers, placemats, baby onsies, etc. I just made myself this cute dish towel and I'm sharing the process and the templates in this post.
Free Turkey Applique Design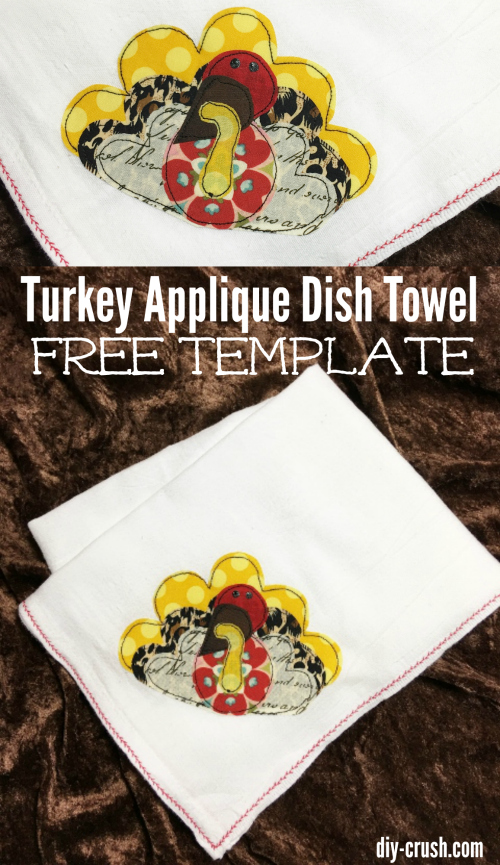 *This post contains some affiliate links. Please see full disclosure here.
This turkey is made from small scrap fabric pieces which I love. I have so many small pieces, it's unreal. Just in time for Thanksgiving I made myself a turkey applique dish towel. I have a huge stash of white flour sack dish towels which are perfect for applying cute designs to. It's an easy process for which you only need a very few supplies. See supply listed below:
flour sack dish towel
iron on adhesive
black puffy paint
fabric scraps
Ready to make this cute turkey applique with me? First you want to download the templates, cut them out and trace each piece onto the smooth side of the iron-on adhesive. Need more info on how to make an applique? Head over to this post. Once all the pieces are ready, lay out your turkey like this: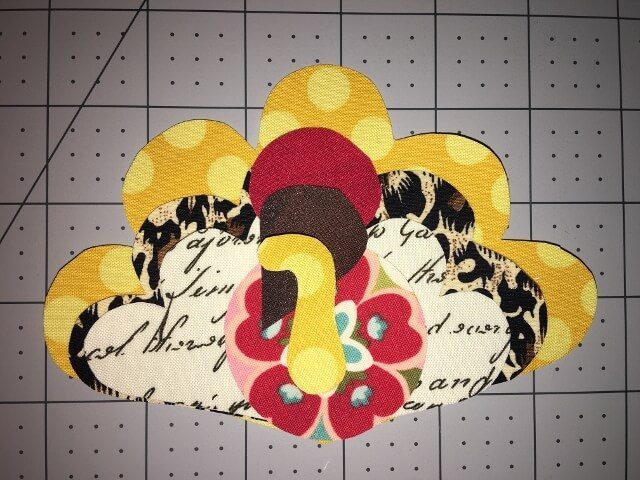 Heat up the iron to high heat without steam. Remove the backing from the largest piece and place it onto the dish towel. I chose a diagonal placement in the corner. The right side of the fabric must be facing you. Cover with a pressing cloth and press the iron onto the cloth. Hold it in place for about 10 seconds or as the iron-on adhesive instructs. Remove iron and pressing cloth.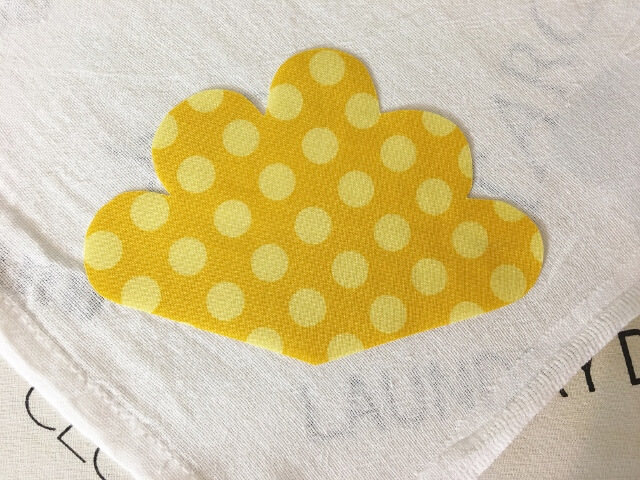 Repeat these steps with the second largest applique piece. Be sure to always line up the bottom point.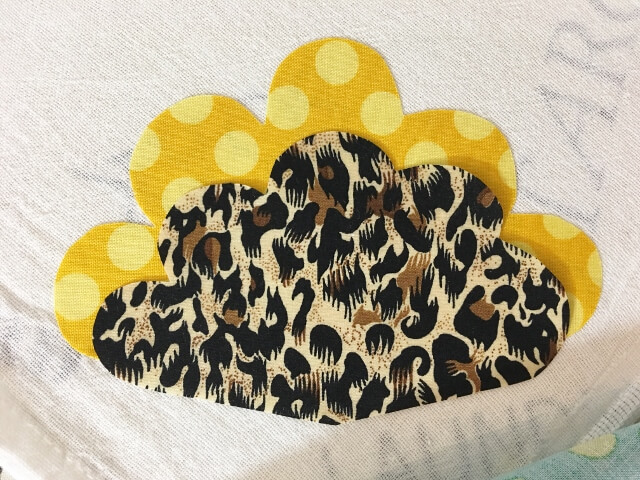 Place the smallest applique piece on top and heat press.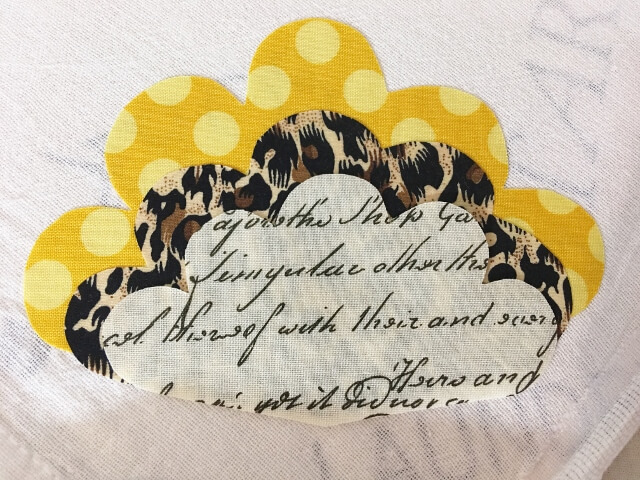 So far, so good. Now it's time to stitch these three pieces on. I like to use a straight stitch but you can use a tight zigzag stitch or blanket stitch as well. Stitch along the curves as shown. Stitch every piece individually.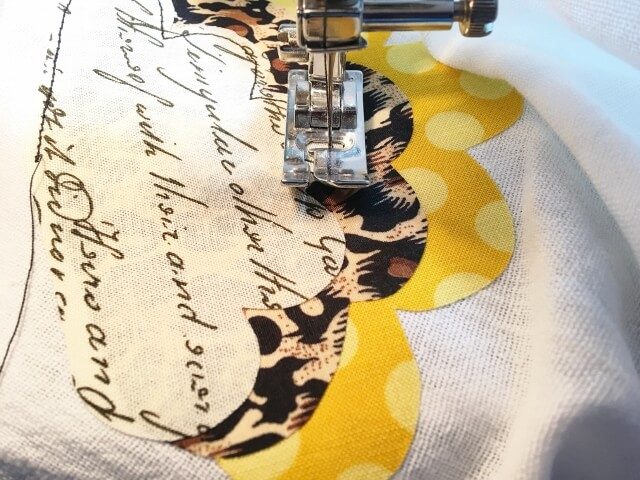 Now comes the next step. Adhere the largest circle along the bottom and the small oval on top to simulate a body with head. Stitch those on.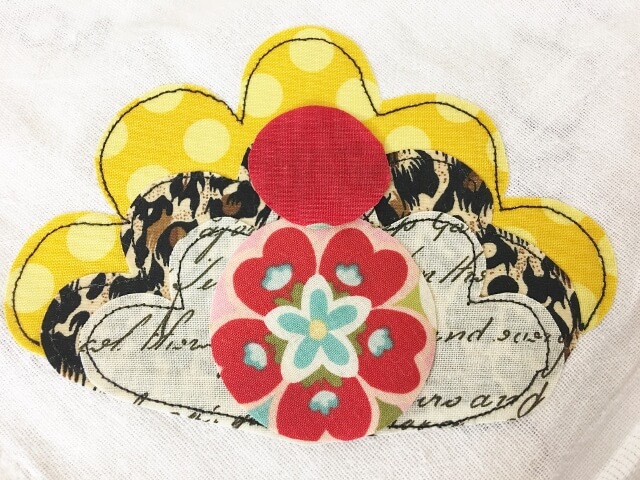 Place the beak down and adhere it, then stitch it on. Last piece will be the snood, that's the wobbly hanging thing on the turkey's nose (I had to look it up first lol).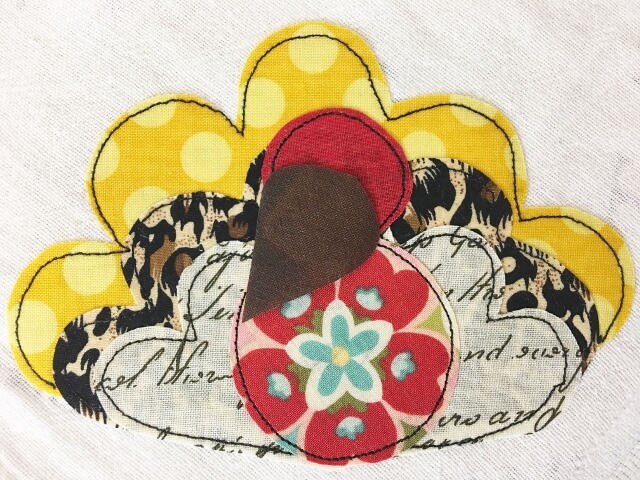 Once all pieces are adhered and sewn on, now it's time to give the turkey some eyes. First I wanted to sew on tiny buttons but oh man, poking my needle through 3 layers of applique's just didn't work. I opted for puffy paint in black. Just squeeze a small amount down as eyes. Let this dry for at least 24 hours before handling.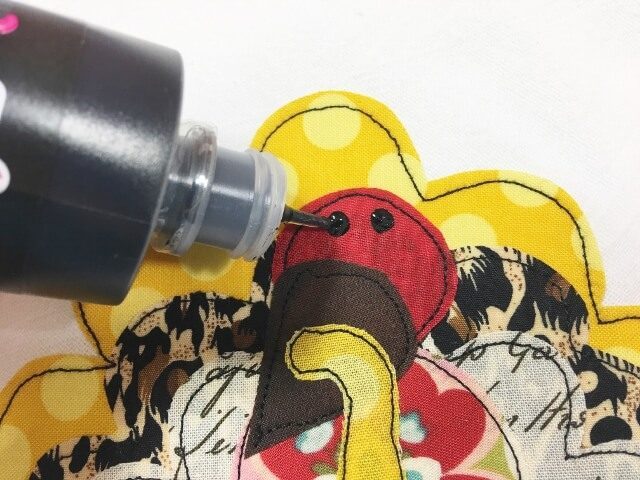 The cutest turkey appliqued dish towel is done!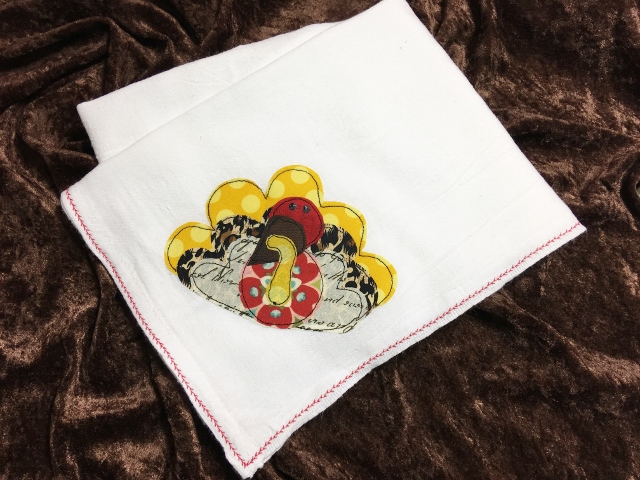 If you like this project, browse all our Applique Patterns & Tutorials!<====== click this link!
Subscribe to my newsletter on the right side so you'll get freebies like this right into your inbox!!