To create the armhole hems: Fold down the armhole edge 1/4″ towards the inside of the dress and press.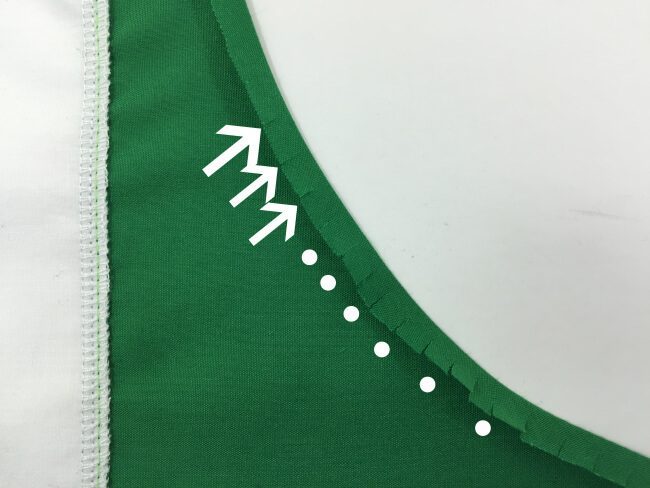 Cut tiny slits into the seam allowance every 1/4″.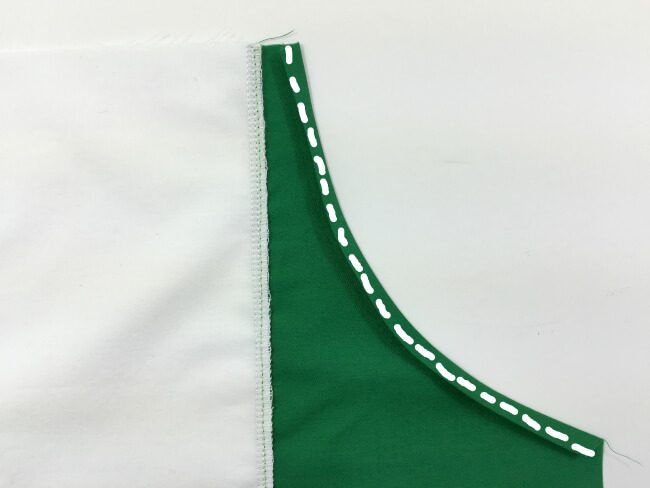 Fold down the armhole hem once more 1/4″ and press. Then pin (if preferred) and sew in place along the dashed lines, close to the inner folded seam.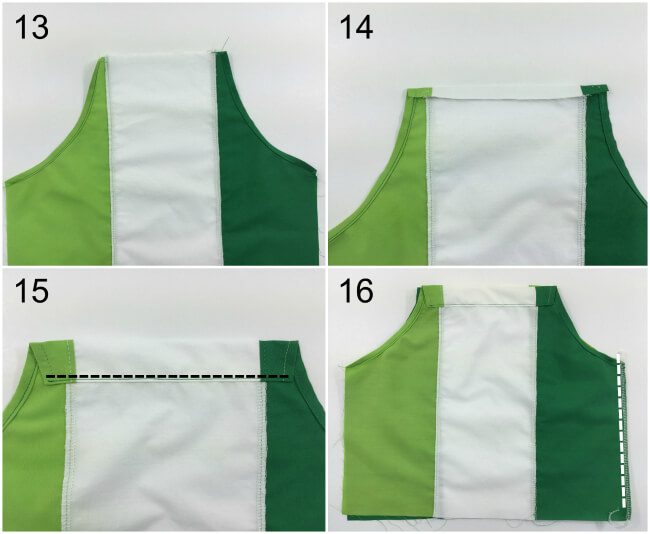 13. To create the casing for the shoulder ties, place one of your dress pieces with wrong side up in front of you.
14. Fold down the top edge 3/8″ and press.
15. Fold down once more 1″ and press, then sew in place along the bottom folded edge. Backstitch the beginning and the end. Repeat with the other dress side.
16. Place both dress pieces with right sides together and pin the right side. Then sew in place along the dashed lines. Serge/zigzag stitch the raw edge.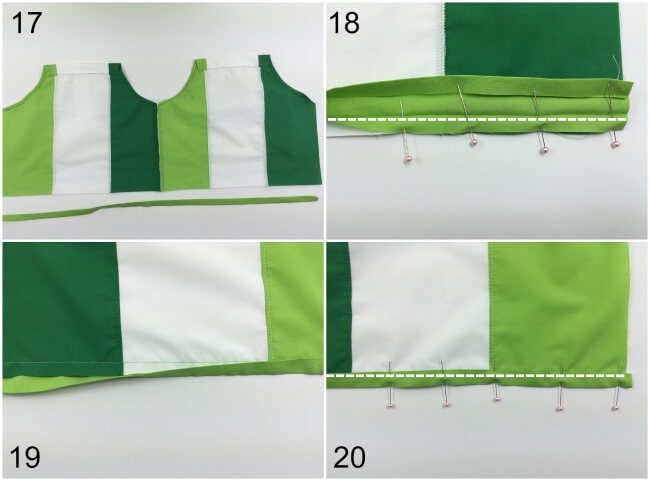 17. Unfold your dress and place it with right sides down and place your binding tape underneath.
18. Place the unfolded binding tape with right side down onto the bottom edge of the dress and pin both edges together. Then sew slightly underneath the bottom crease as shown with the dashed lines. The distance should be about 1/8″ below the crease.
19. Fold the binding tape around to the other side of the dress, basically wrap the tape around the bottom edge.
20. Pin it in place and sew it down with a seam allowance of 1/8″ as shown on the dashed lines.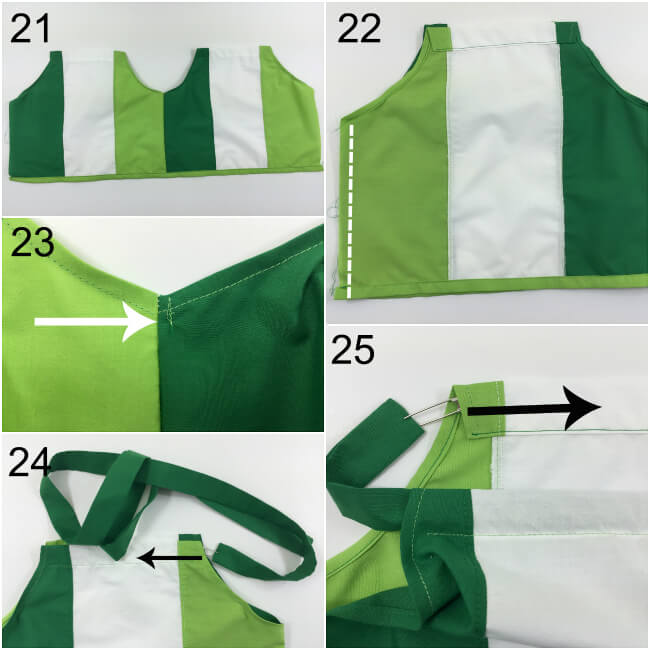 21. Unfold the dress so that the right side is facing up.
22. Fold dress in half and pin then sew the left side together. Serge/zigzag stitch.
23. Finish the threads off on both armholes and one on the bottom (not shown)
24. Secure a safety pin to one end of the tie and guide it into the casing.
25. Once you come out the end, guide it into the other side's casing.
And your lovely little St. Patrick's Day Tie Dress is done!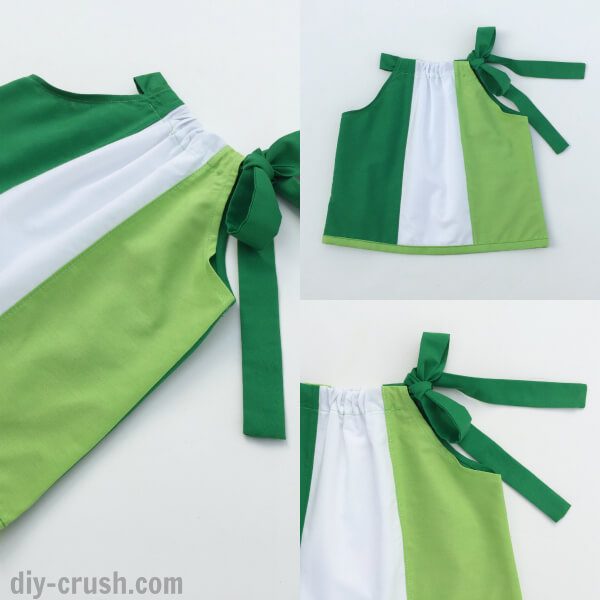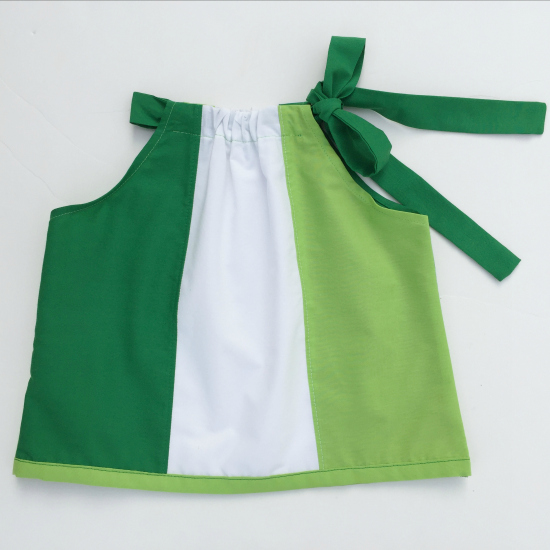 If you like this project, browse all our Baby Tutorials!<====== click this link!
If you liked this Free Paneled Sun Dress Pattern for St. Patrick's Day, would you like us to email you when we have a new post up? You can choose what interests you! Then hop on the list by entering your email on the sidebar!