As a dog lover it's really easy for me to come up with crafts that have dogs on them. This free Golden Retriever Dog appliqué is one of my favorites. I have two Golden Retrievers and love to showcase my love for them everywhere. Today I have a free template for you and a project suggestion. Check it out!
All you need is a store bought towel, some fabric, iron on adhesive, a sewing machine, thread and scissors. This would make a lovely gift for a dog lover as well!
Golden Retriever Dog Appliqué
⇓ – – – – – PIN THIS – – – – – ⇓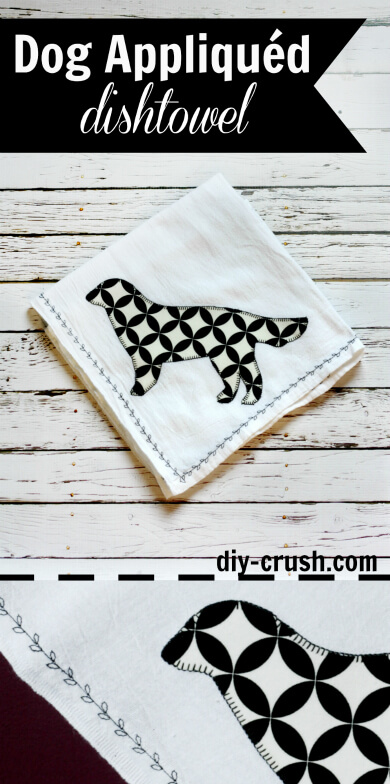 You can get the dog template for free! Download it HERE. I used a blanket stitch for the dog instead of a straight or zigzag stitch. I find it looks cuter that way. Since I used a dish towel which is pretty thin, more like a dish rag, I used another of my decorative stitches to go around the perimeter of the towel. I love how it turned out, what about you?
The dog template will measure 9″ long when printed at 100%. If you like it a tad shorter you can select to print at 75″ and the dog will measure 6.75″. Feel free to experiment with the sizes. A detailed tutorial on how to applique' can be found HERE.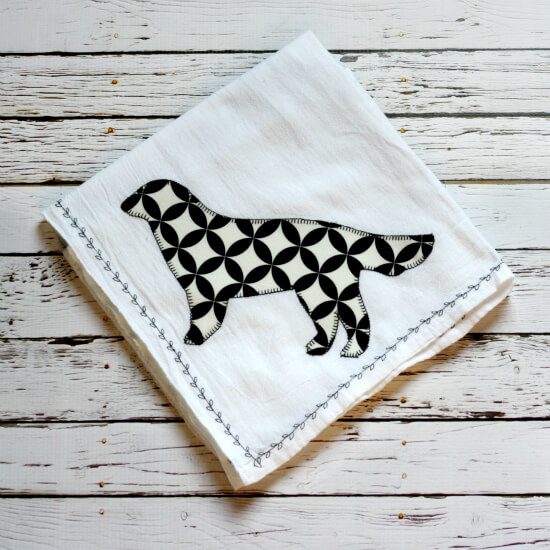 >>> Need more free appliqués? Check out my applique' categories for many more! <<<
When my daughter was little, I made her this outfit and embellished a t-shirt with the Golden Retriever Dog appliqué. I used the same fabric for the dog template as on the ruffles of the capris. Ideas can really be endless!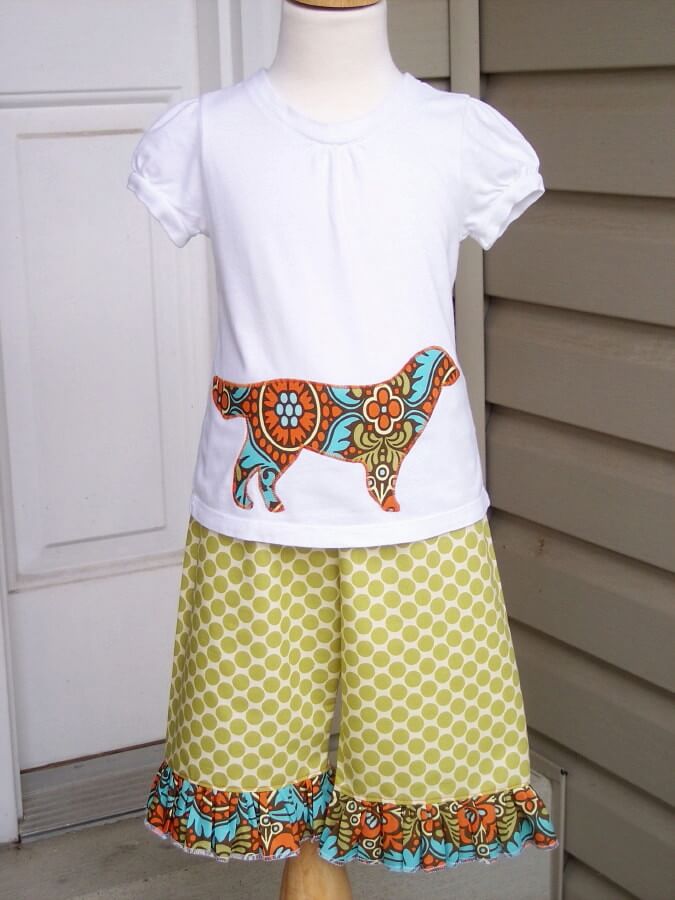 Hope you like this freebie today and will make some cute embellished things yourself!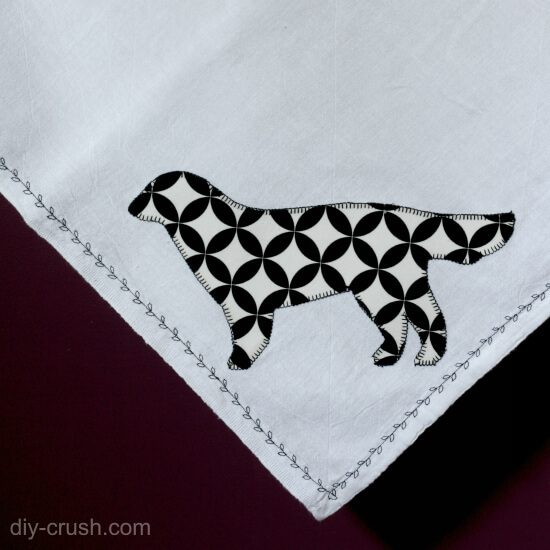 If you are going to use this free Golden Retriever Dog Appliqué, please share some pictures in our facebook group! We'd love to see them!
If you enjoyed this post, would you like us to email you when we have a new post up? Then hop on the list by entering your email on the sidebar!