These free Easter chick sewing patterns are so adorable! Make a triangle shaped chick to use as pin cushion or craft a whimsical felt chick. Or how about some marshmallow chicks? These free chick patterns to sew are just what your Easter decoration needs. They are also small enough to handle for kids. 
Free Easter Chick Sewing Patterns
It was quit difficult to find Easter chick sewing patterns that are free! Here at DIY Crush you will find (mostly) free sewing and craft patterns and inspiration and I was lucky to gather these cute patterns up for you! Happy sewing and check back from time to time because I'll be adding more as I find them.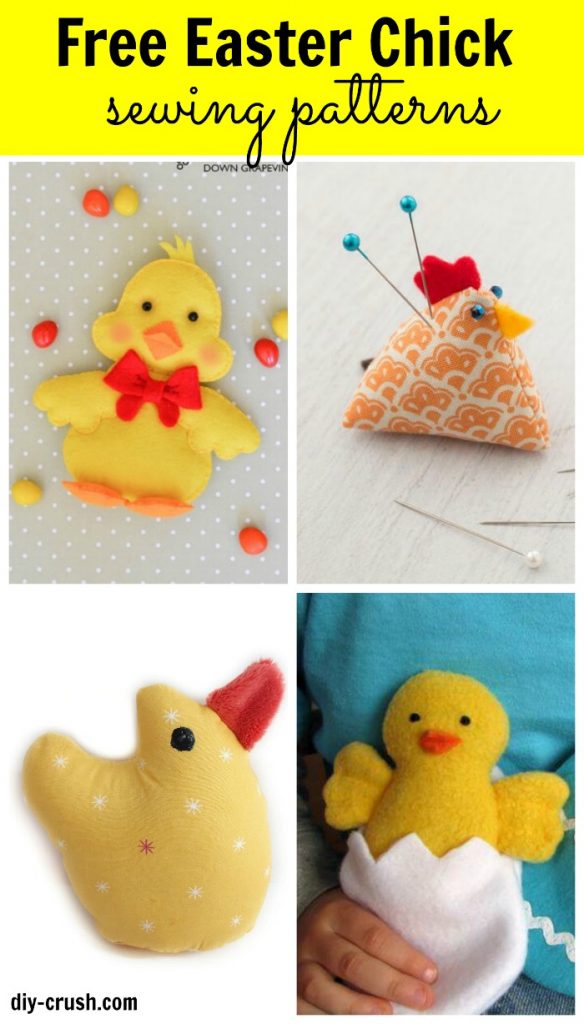 1. Chicken & Egg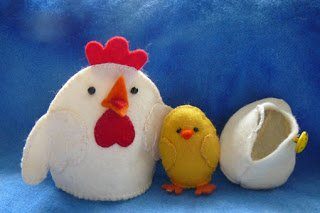 Source: Educator 101
2. Felt Chick Pattern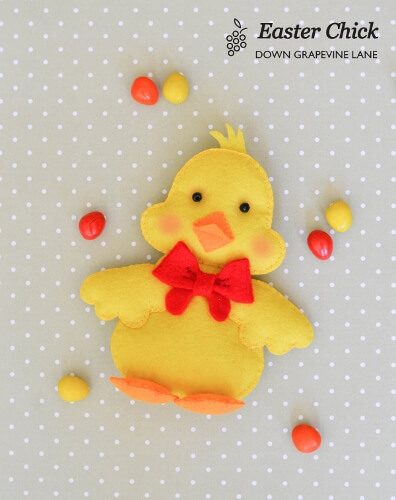 Source: Down Grapevine Lane
3. Spring chicken pattern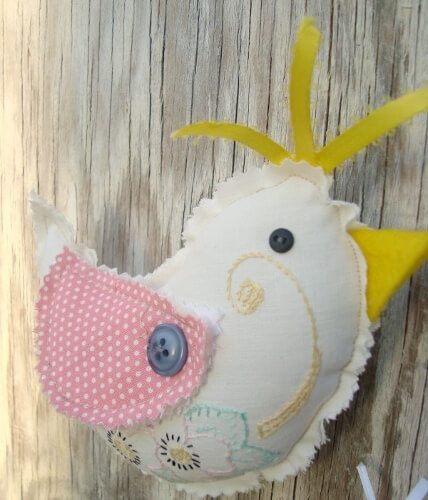 Source: Patchwork Posse
4. Chicken & Bunny (what a cute duo!)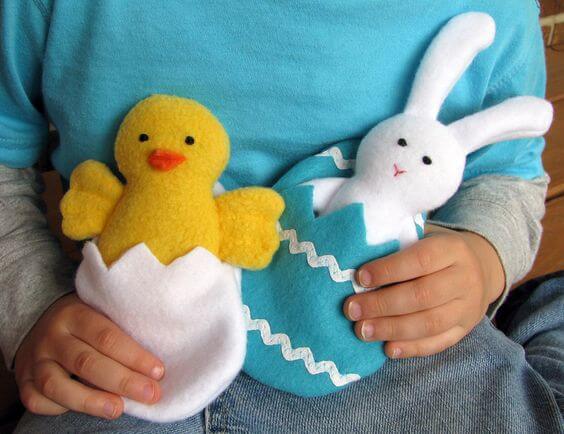 Source: Sew Mama Sew
5. Easter Chick Pin Cushion Sewing Pattern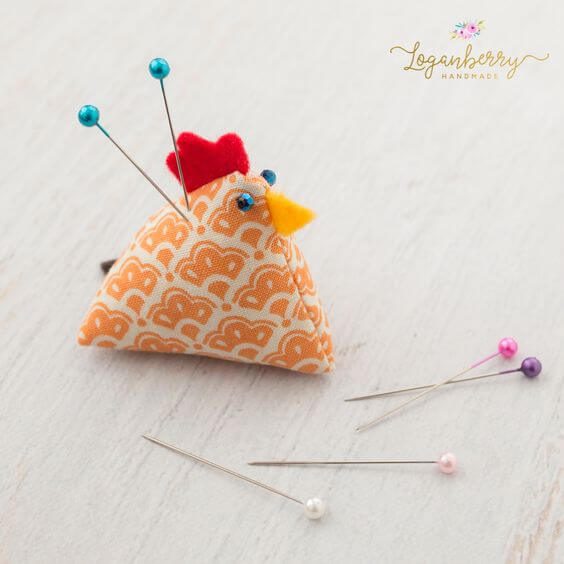 Source: Loganberry Handmade
6. Easter Chick Sewing Pattern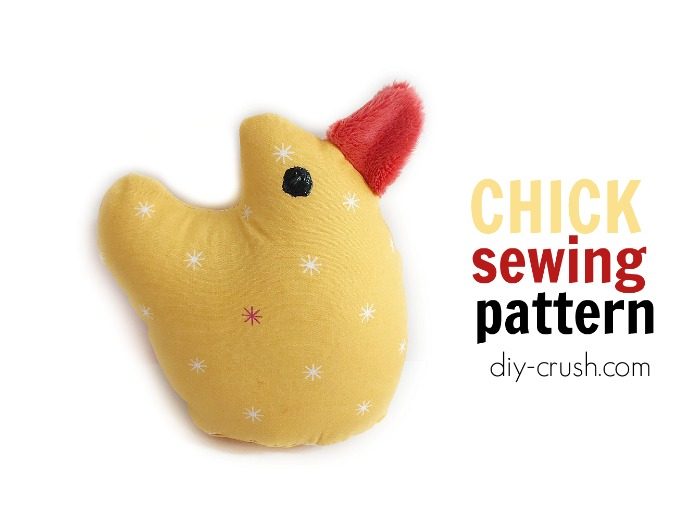 Source: DIY Crush
7. Marshmallow Peeps Chicken Pattern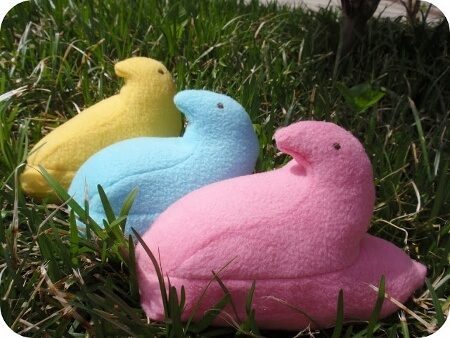 Source: Dandelions & Lace
8. Plush Chick (this one looks so soft!)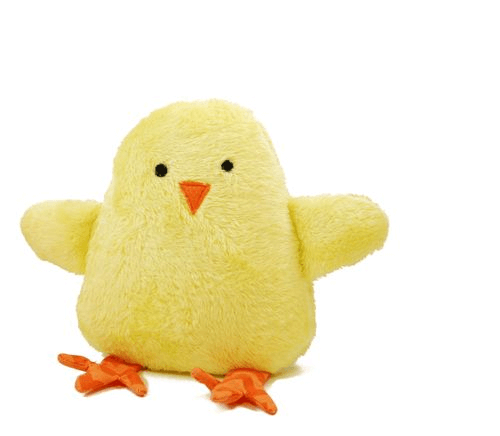 Source: Rebecca Danger
9. Lucky Chicken pattern (too cute!)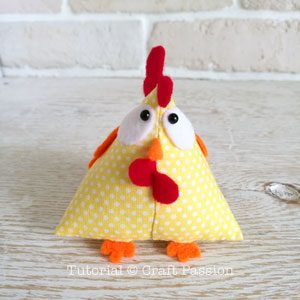 Source: Craft Passion
10. Easter softie pattern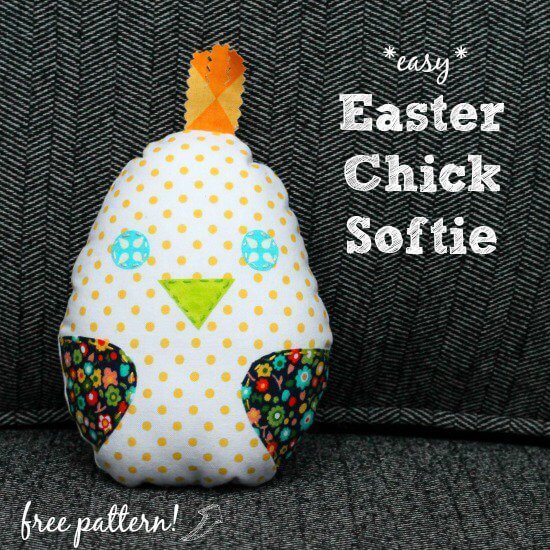 Source: So Sew Easy
Which to pick first to make? I was thinking of making one of each and all in the same fabric print! This bunch would be just too cute, what do you think?
For more cute Easter sewing projects, please check out my free bunny tutorials and patterns.
I hope you have enjoyed this list of free Easter chick sewing patterns and will check back soon as I will be adding more as I find them!
Happy Easter!