Make easy fabric flowers to attach to headbands or other clothing. This tutorial is a reader submission and shows you how easy it is with step by step instructions.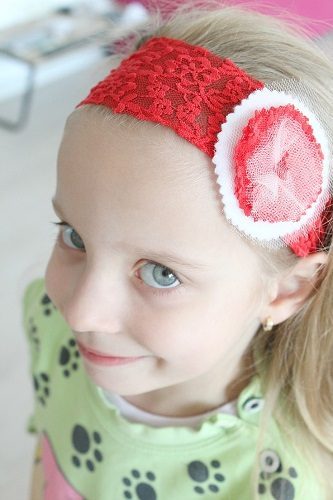 To make fabric flowers, you need the following:
Materials: 
scraps of batting (or white fleece or felt), red lace and tulle
pinking shears
matching thread
needle
scissors
——————
Want to make this cute fabric flower? Check out the full tutorial, submitted by Creative Homemaking:


Are you interested in submitting your own DIY projects such as sewing, crochet, cross stitch, quilting, recipes or other helpful do-it-yourself tips? Hop over HERE to submit your projects!
See