Save money by creating things you need every day. Check out this easy toilet paper roll phone holder, a fun and easy way to reuse and recycle those empty toilet paper rolls.
Toilet Paper Roll Phone Holder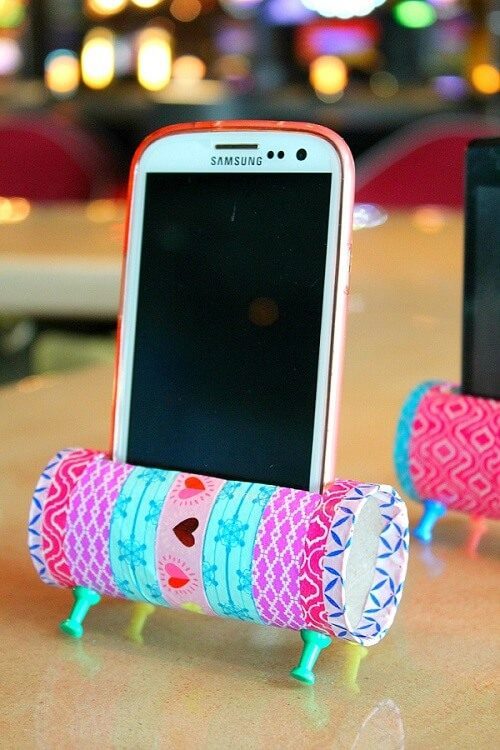 To make this toilet paper roll phone holder, you need the following:
Materials:
empty toilet paper roll
……
See the rest at the blog!
——————
If you like to see the full scoop on how to make a Toilet Paper Roll Phone Holder, check it out today! This tutorial was submitted by Creative Homemaking:


Are you interested in submitting your own DIY projects such as sewing, crochet, quilting, recipes or other helpful do-it-yourself tips? Hop over HERE to submit your projects!
—-
Have fun sewing! If you do please share some pictures in our facebook group! We'd love to see them!
If you enjoyed this free tutorial, would you like us to email you when we have a new post up? You can choose what interests you! Then hop on the list by entering your email below! We promise, we only send you 1-2 emails per week!
Need more DIY inspiration? Come over to our link party on Thursdays at 7pm EST!