Here is a super inexpensive project for Halloween! DIY Halloween luminary with bats! You won't believe how fast this glass jar project comes together. Watch the video!

Make a fun DIY Halloween luminary with bats
Click the arrow in the video image below!
For this quick DIY Halloween luminary you need:
spray paint for glass
empty glass jar (I used a spaghetti sauce jar)
bat foam stickers
cardboard box
tea light or votive
optional ribbon
Instructions to make this Halloween luminary jar:
I am using Rust-Oleum Ultra Cover spray paint in black (I love this spray paint and use it a lot!). I am showing you a full jar of spaghetti sauce but of course I emptied it first and washed it before starting this project ;). And I am using some of my kids' Halloween foam stickers in bat shape. Not shown is my orange Halloween spider web ribbon and a votive.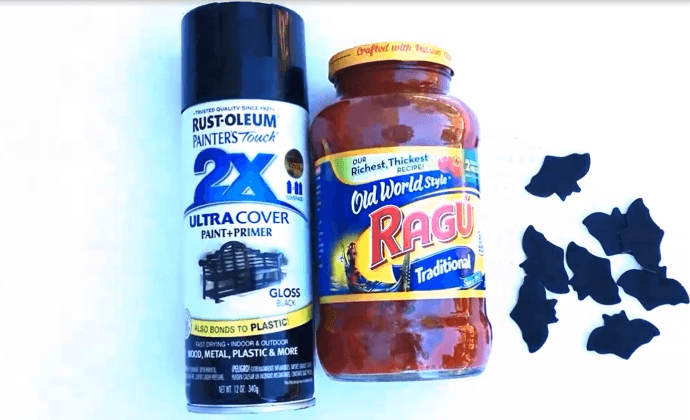 2. I applied the bat foam stickers to the outside of the empty glass jar.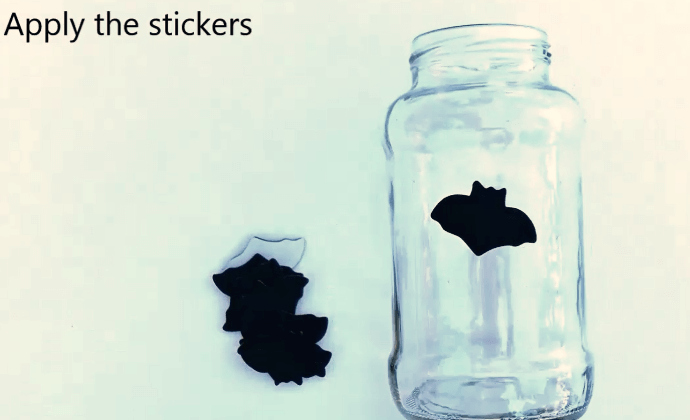 3. Then I went outside with a cardboard box, my bat sticker loaded glass jar and my spray paint. In short spurts I spray painted the outside of the jar. To turn the jar around I stuck my fingers into the jar so I wouldn't get paint on my hands.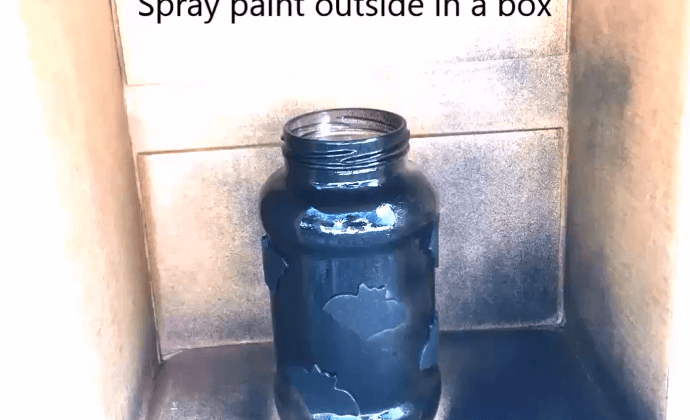 4. I let the jar dry outside for about an hour (in the shade). Then I peeled off the bat stickers.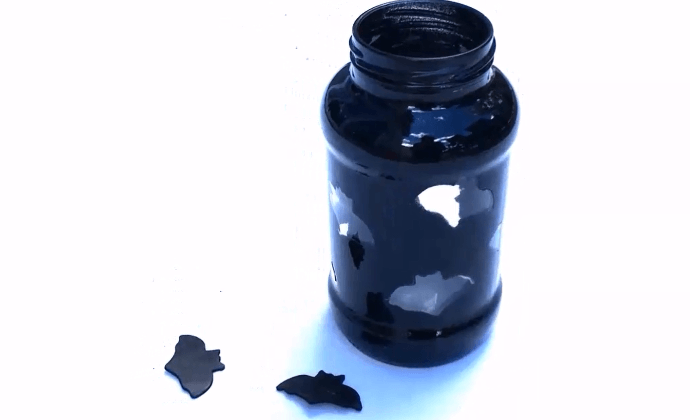 5. I tied a pretty ribbon around the top rim and inserted my votive.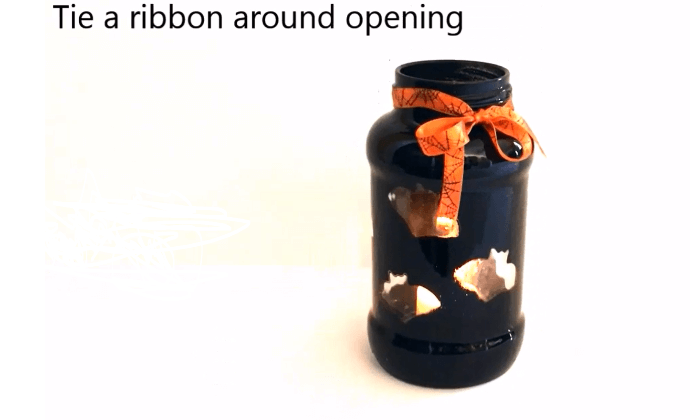 6. I lit the votive and admired my finished DIY Halloween luminary!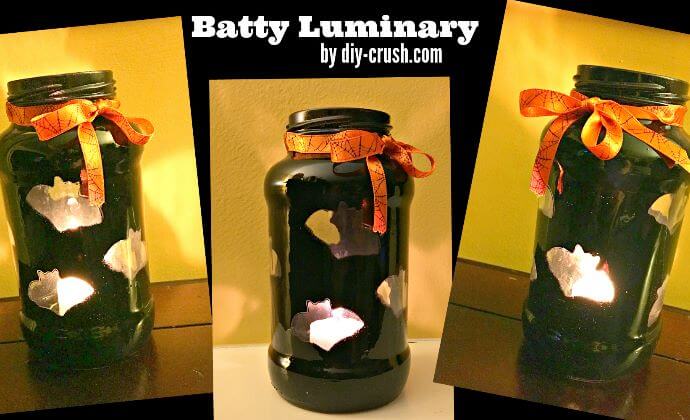 Ready to make one too? Subscribe for more DIY inspiration! The subscription box is on the right side —>!
====> You might enjoy a Halloween DIY for fabric wrapped candle jars! Click HERE to see it! <====