Make a small lap quilt with a charm pack, or you could raid your scrap fabric basket and make your own squares. Piece the squares into strips and sew onto a large piece of fabric. This DIY appliquéd strip quilt is easy to sew and looks just so beautiful!
DIY Appliquéd Strip Quilt – really easy!
Get ready to do some easy quilting with this great tutorial. This quilt is done in a faux quilting fashion. Find out more by clicking the 'Read More' button.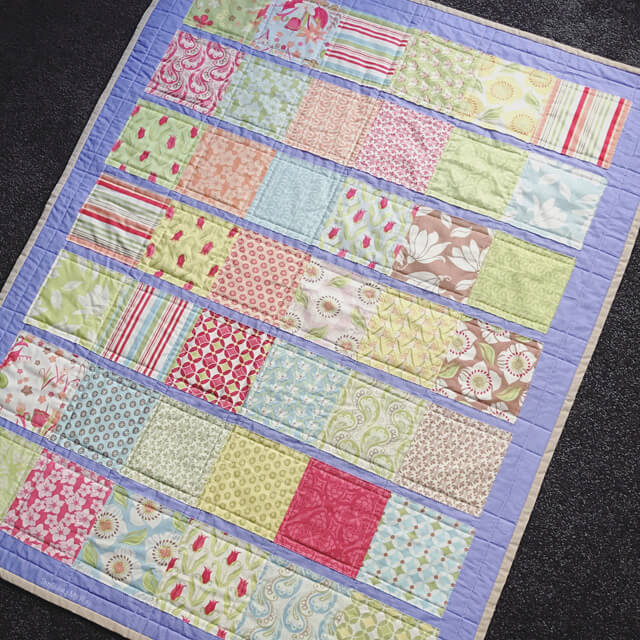 If you like to see the full scoop on how to make this pretty strip quilt, check it out today! This tutorial was submitted by Threading My Way:


Are you interested in submitting your own DIY projects such as sewing, crochet, quilting, recipes or other helpful do-it-yourself tips? Hop over HERE to submit your projects!
—-
Have fun sewing! Share some pictures in our facebook group! We'd love to see them!
If you enjoyed this free tutorial, would you like us to email you when we have a new post up? Then hop on the list by entering your email on the sidebar.