Let's make a sewing pattern! Great idea but how?? When starting to make your own patterns, either for your own family or for your business you want to learn how. Best place of resources is the internet but there are so many pages of all kinds of information, where do I start? With a pattermaking software list.
That's why we have compiled a 'Big List of Patternmaking Software' for YOU!
⇓- – – – – – – – – PIN THIS – – – – – – – – – -⇓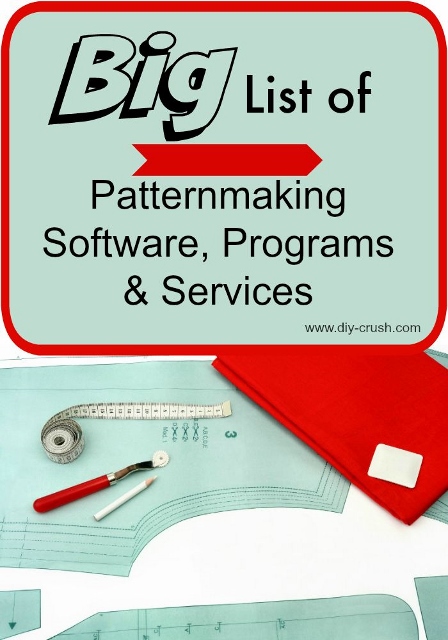 Pattermaking Software
Note, some of the links below are from our affiliates – please see our disclosure policy HERE).
Graphic Editing Software:
GIMP: a free software which allows you to retouch and edit images and add text/writing. It's a great way to get started and learn basics such as free form drawing, resizing, cropping and much more!
Sketchbook: this is an awesome service/tool which can be downloaded to your pc, iPhone, ipad to let you sketch your designs. This is great for professionally looking graphics perhaps for the title page of your patterns. There is a free version available to try out the basics.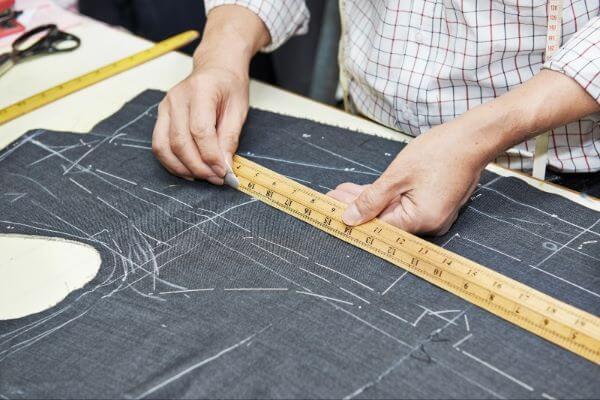 Software/Programs (professional/semi professional):
Adobe: they have many different types of software for creating, designing and editing. Check out Photoshop, Illustrator, InDesign just to name a view.
Read what some pattern designers said about Adobe software:
"I use Adobe Creative Cloud software when designing my patterns (Illustrator, InDesign and Photoshop). There is bit of a learning curve, but once you are familiar with these programs the design process is so much easier."- Amanda Kaufmann, Mandy K Designs
"I use Adobe Illustrator to draft my patterns and create illustrations. And then I use Adobe InDesign to do the layout. I'd love to learn what ready-to-wear designers are using. I know about Gerber Technology, but since that is enterprise software, it's likely to be hundred of thousands of dollars. So it's probably something that I will never use."-Kennis Wong of Itch To Stitch.
"I use Adobe Illustrator for the pattern design, and Adobe InDesign for the tutorial. These programs work well for me, but I know there are industry programs that make things like placing notches and grading more streamlined. A cost effective version of one of those programs would be amazing!"-Jenn from Jennuine Design. Blog and shop.
"I use AI to draft and grade my patterns and to draw my illustrations. I'm not sure I even know what software and programs would help make this process any easier. I like the fact that you need to learn something and apply knowledge every time you create something."-Suzanne Winter of Winter Wear Designs.
"I use both Adobe Illustrator and Adobe InDesign. I'm actually really happy with these programs at the moment. I hear good things about other programs, but the Adobe programs do everything I need them to. Plus, the more I draft on them, the faster I get." Melissa Prendergast of Bella Sunshine Designs.
"I've been designing for just over a year and was lucky enough to start out using Adobe Illustrator, I have learned alot about how it works over the past year and know way more than I did when I started. When I've got my pattern pieces finished I save as a PDF and then as jpeg files. I then write my tutorial in WORD, and then insert the jpeg files in at the end." Lydia Persson of LittleKiwisCloset.
"I use PAD system, a program developed specifically for making patterns and grading the patterns. I really would recommend that all the indie pattern makers consider switching to a CAD program made for pattern making. You would get a much more consistent product. These types of software (such as Gerber, Lectra, PAD system, Optitex, and many others), can do ALL the things that you struggle with when making pattern in Illustrator, as I know many of you are. I export the patterns, and make all layout in illustrator and Indesign." Christina Albeck (her website is coming soon!)
DesignSew: they offer software to make and size digital patterns for apparel, dolls, plushies and pet wear (priced at $199-$249)
eTelestia: professional software for pattern making and e-courses (software priced at 1000 Euros & up)
Fashion CAD: an integrated suite of pattern making software which includes pattern design, grading, detailing, marker layout and CAD drafting. It's a great way to start a professional commercial pattern making business. Prices are in AUD and start at $1295.00.
Gerber AccuMark: they offer software and more for professional patternmaking which comes with a heavy price tag. Price inquiries necessary.
Gemini CAD Systems: software for apparel, automotive and home textile. They offer tools for the professional designer and automated productions solutions. They can be found mostly in Europe and some eastern countries.
Garment Designer: Developed by Cochenille Design Studio, these software programs are for creating sewing and knitting patterns. For $249.00 this software is for the budding professional.
Inkscape: This is an open source vector drawing application with which you can create or edit vector graphics, illustrations, diagrams, line arts, charts, logos etc.
MCM Studios Designs says this about their favorite systems:
"Inkscape, Scribus, Gimp. I'd like to be able to do layered PDF's in Inkscape on a Mac." MCM Studio Designs.
KosherPatterns: they offer modest sewing patterns and patternmaking software for modest sewing patterns. For $349.00 you will get a fully functional software with slopers to make patterns with grading and other add-ons. They offer a trial download as well. added on 1/22/17: Kosher Patterns wants to let all readers know that you can now rent My Sloper for only US $30 for 1 month, which makes this the most affordable pattern maker software available. Download a full-featured (less printing) Demo copy today at KosherPatterns.
Marvelous Designer: they offer software to design 3D virtual clothing which are not usable as creating patterns but more so to create title images for your patterns. They have a 15-day free trial to test the waters. Along with their informational videos you will quickly learn if Marvelous Designer is right for you.
PAD System: Pattern & marker making CAD software for the apparel industry. They offer a variety of flexible applications of modules which provide enterprises with software systems in different combinations.
StyleCAD: They offer professional pattermaking software, grading and marking. You can purchase their software only through authorized dealers. Stylecadusa.com is the No prices are visible on the site.
Titchy Threads: For Inkscape users the standard version significantly speeds up the process of generating your pattern into a multi page PDF document while the professional version has the added functionality of including layered sizing in your PDF. This program does not run on MAC's.
University Of Fashion: this website offers fashion design courses and free fashion croquis. Croquis are fast sketches of objects which later on can be altered to perfection. More on the term croquis here on Wikipedia.
Wild Ginger: a website packed with choices for fashion design and dress making. They offer a 'help me choose' list of their products. Great for beginners looking for pattermaking software. Their lowest entry level software is $125.00 but they also have free software  for hats, bags and accessories to try out their system.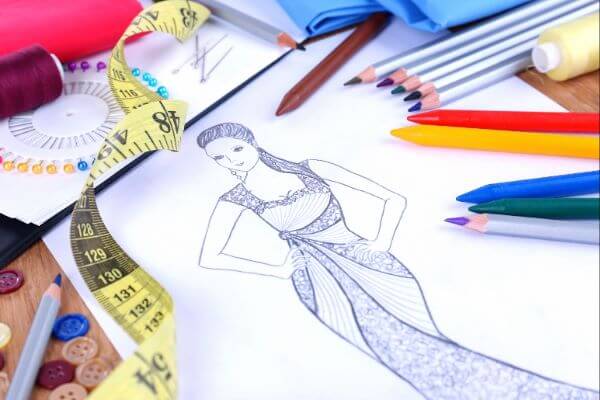 Services (custom):
Jocole: a custom/freelance pattern service, if you want a pattern drafted from a sketch, picture or even ideas then they can help! Starting price point – Flat Rate of $25 per design + $10 per pattern piece
Everything Your Mama Made & More: they offer pattern digitizing, grading and consulting services. Great for having your hand drawn templates put into a professional PDF. Prices vary for each task but they are all nicely laid out.
Courses:
Melly Sews: she is offering several courses you can purchases. The  Illustrator Basics is free, the others are for grading patterns, Creating PDF Patterns and Drafting a Child's Bodice and Sleeves. Price range is 40.00 – $125.00
Pattern Workshop: A comprehensive course that teaches how to work with Adobe software and you will learn how to draft, modify, grade and tile your patterns with videos. Plus is includes cheat sheets and info on how to get your patterns tested and ready for sale.
Here is Jamie's insight:
"I have paid someone to take my line drawings and make them pretty. I have also take The Pattern Workshop class which uses Adobe products to create your patterns and tutorials. While paying someone else to do the work for you is so much easier, I feel it is important to learn all of the steps yourself so you have a better understanding of grading, sizing, and just the overall process of how it all goes together. I wish there was a drafting pattern that was a more taylored to clothing construction and not so focused on digital design… basically a dumbed down version of AI but with built in functions like different stitch styles, fabric styles, and more actions that are useful for clothing construction."-Jamie of Max & Meena.
Here are a few great patternmaking courses from one of our affiliate partners, Craftsy: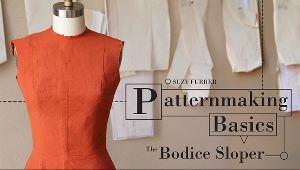 Patternmaking Basics: The Bodice Sloper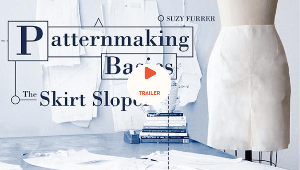 Patternmaking Basics: The Skirt Sloper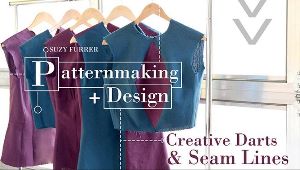 Patternmaking + Design: Creative Darts & Seam Lines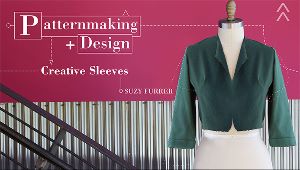 Patternmaking + Design: Creative Sleeves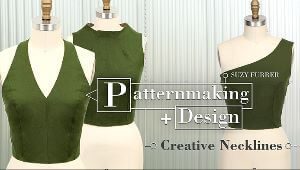 Patternmaking + Design: Creative Necklines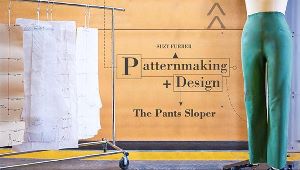 Patternmaking + Design: The Pants Sloper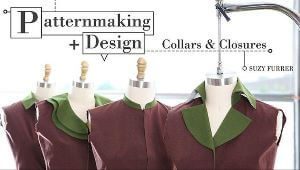 Patternmaking + Design: Collars & Closures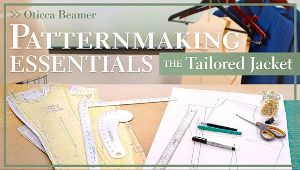 Patternmaking Essentials: The Tailored Jacket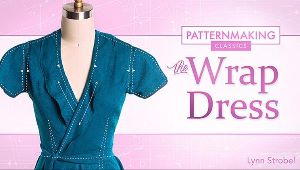 Patternmaking Classics: The Wrap Dress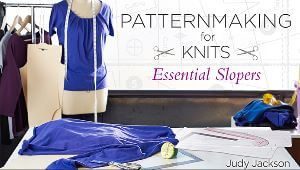 Patternmaking for Knits: Essential Slopers

&
We hope you have enjoyed this post and have found a few services you might try! Let us know what other not mentioned program or service you know of!