Back to school Appliqué
Here is a cute and fast DIY for her to wear on her first day of school! A = Apple. You can iron it onto a t-shirt, skirt, tote bag or as here in this tutorial onto a dress.
⇓ – – – – – – –  PIN THIS – – – – – – – ⇓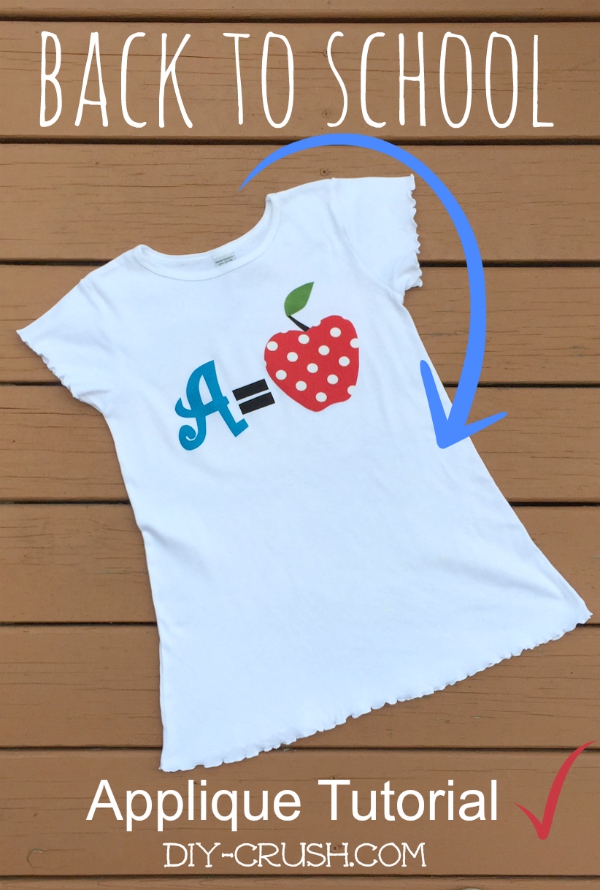 Let's get started on this fun project!
We will be using strong iron on adhesive which is most cases won't require to be sewn. Unless you really want to sew around the templates of course;)
Gather Your Materials
a blank or solid colored t-shirt dress in cotton (no mix please!)
print and cut out the templates (my newsletter subscribers can download the templates. Sign up to 'sewing' below and once you receive the email, click on the link and look for no.7)
 Iron-On Adhesive (strong)
different cotton fabrics
iron
ironing board
press cloth (such as a cotton fabric scrap piece)
scissors
||| Join our facebook group so you'll never miss a freebie anymore |||
See the youtube tutorial here:

Cut out the templates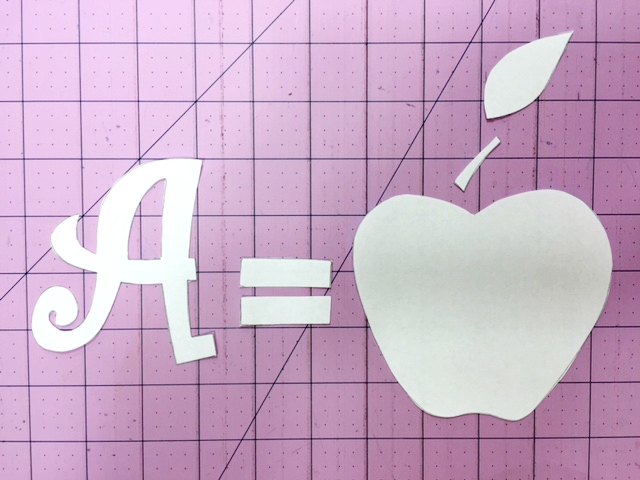 Trace each template upside down so the letter is facing the smooth side of the iron on adhesive.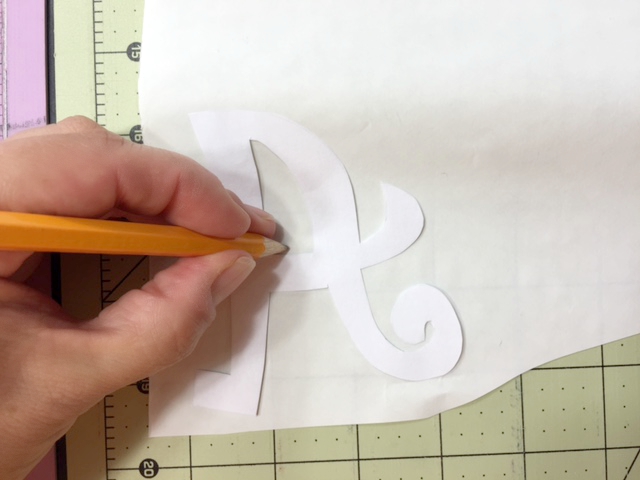 All templates are traced.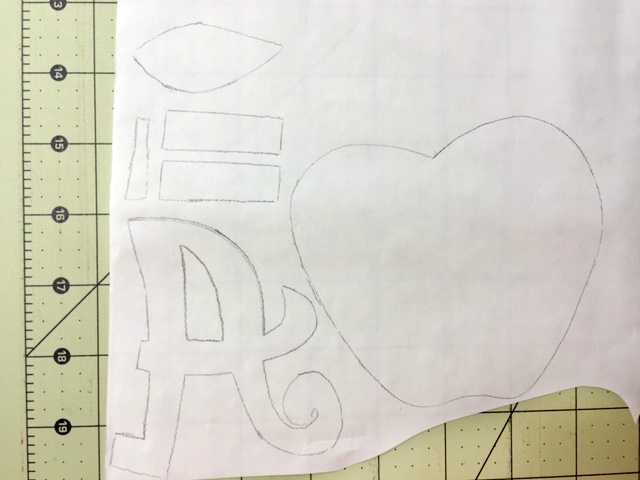 Set your iron to the highest heat and without steam. Place each template with the rough side onto the wrong side of the fabric and press about 10-15 seconds or according to the iron on adhesive.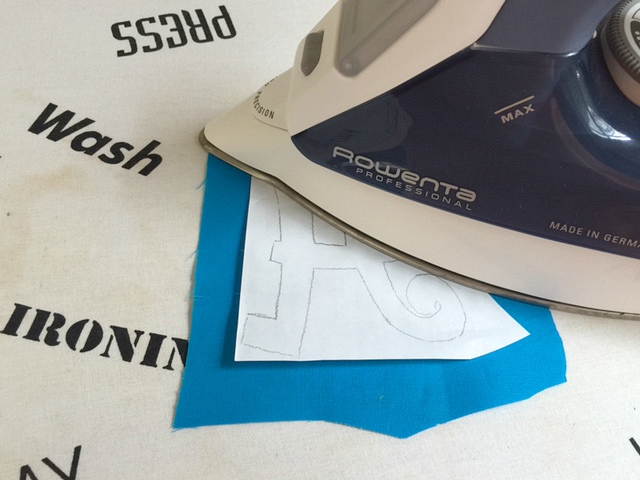 Peel of the backing of each template and position them onto the dress (or other project) as shown.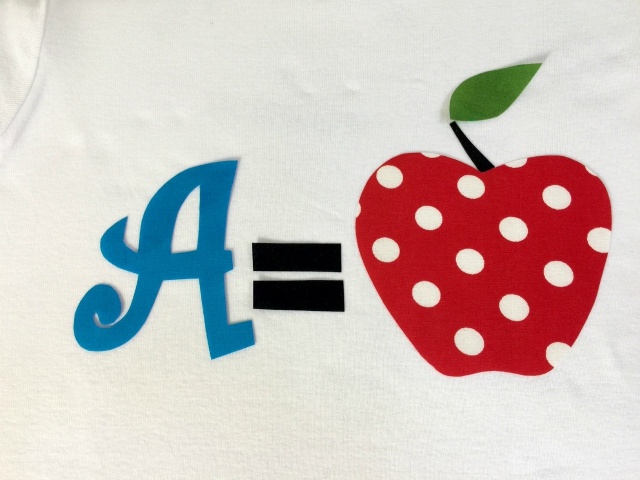 Carefully place a pressing cloth or scrap fabric onto one section of the templates, being careful not to shift them. Press 15-20 seconds or according to the iron on adhesive. Make sure not to move the iron! Once one section is pressed, reposition the pressing cloth and press the remaining area.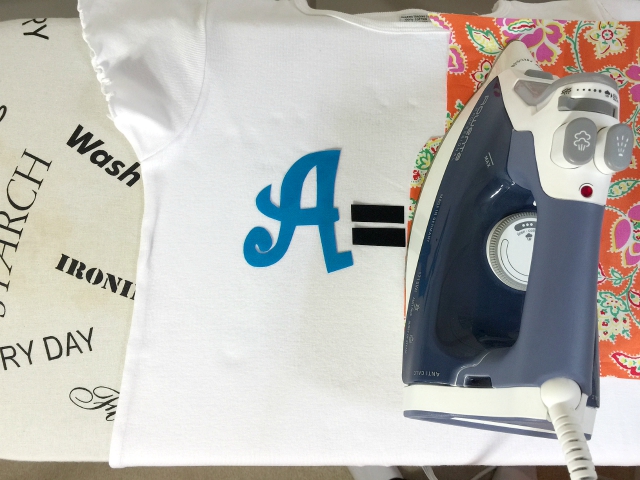 The project is done! All without sewing a stitch!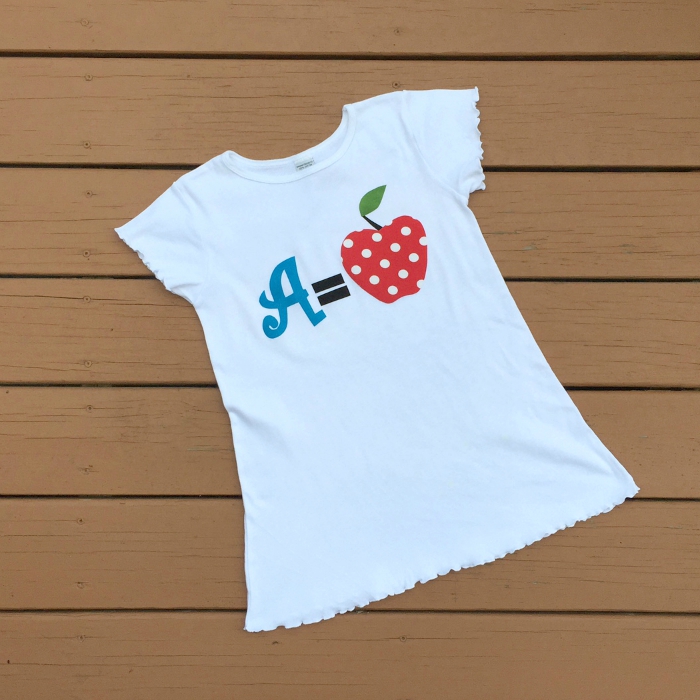 I hope you like this tutorial and will check out the other free craft tutorials!