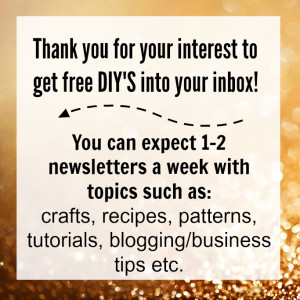 We hope you like what we bring you each week! It pays off to be on our list because we love to provide you with FREEBIES & where to get the best patterns on sale!
Shop for patterns! Click our Pattern Shop Directory!
Looking to sew? Click our Sewing Category!
Love to cook, bake, eat? Must visit our 'recipe' category! Yummy stuff, you'll see!