Did you know you could create art with solar photo paper? This sun sensitive paper art DIY shows you how. This special paper lets you create amazing art by placing an object or negative on a sheet of this sun sensitive paper.
Sun Sensitive Paper Art DIY
This is a great activity for kids as well. The artwork below shows a pretty zebra in blue hues.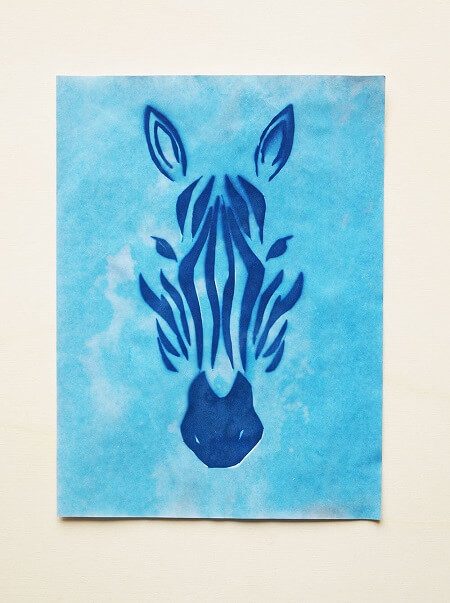 To make this artwork, you need the following:
Materials:
Solar photo paper
Stencil or negative
……
See the rest of the materials at the blog!
If you like to see the full tutorial for the sun sensitive paper art DIY, check it out today! This tutorial was submitted by Nur Noch:



Have fun creating art work! If you do please share some pictures in our facebook group! We'd love to see them!
If you enjoyed this free tutorial, would you like us to email you when we have a new post up? Then hop on the list by entering your email on the sidebar! We promise, we only send you 1-2 emails per week!