As a person who loves to sew you might want to decorate your entire house with sewing related things. At least I am. A few years ago I got one of my first sewing machine Christmas ornament. From that point on, I was hooked on hunting for a new one every year. I have compiled a beautiful selection of sewing related ornaments to choose from which I want to share with you.
Beautiful & unique Sewing Machine Christmas Ornaments for your tree
Without further ado, here are some incredibly beautiful sewing machine & sewing related ornaments for your Christmas tree! I try to add one new one every year. This year it might be the red spool of thread. I just love that one! How about you? What would be your first one?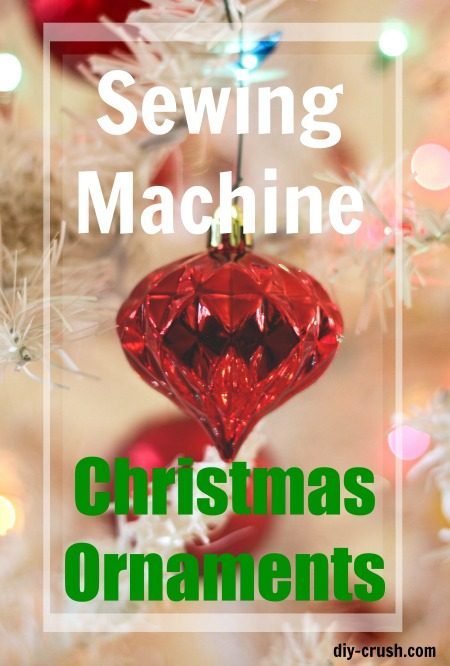 *This post contains affiliate links. Please see full disclosure here.
Sewing Machine Ornament
Personalized Sewing Machine Ornament
Old World Christmas Sewing Machine Glass Blown Ornament
Jim Shore for Enesco Heartwood Creek Vintage Sewing Machine Ornament, 3-Inch
Tin Vintage Style Sewing Machine Quilting Sew Thread Christmas Tree Ornament
Enesco Heart of Christmas Mice Sewing Machine Ornament 2.56 In
Sewing Machine MINI German Pewter Christmas Tree Ornament Small Decoration New
24K Gold Plated Crystal Studded Sewing Machine Ornament by Matashi
Sewing Machine Ornament – Sewing Machine Gifts – Sewing Machine Gift – Sewing Machine Ornaments
Silver Tree Holiday Sewing Machine Glass Christmas Ornament
Christmas Ornament Sewing machine – Neonblond
Sewing Machine Mouse Christmas Ornament, Sewing Mouse Christmas Ornament
&
Here are some more sewing related Christmas ornaments:
Old World Christmas Spool Of Thread Glass Blown Ornament
Sewing Thread Spool Christmas Ornament
Kurt Adler 3 5
Hallmark 1989 DOG Ornament THIMBLE PUPPY – BEAGLE in a THIMBLE!
Quilting Bee Quilt Bag with Fabric, Scissors, Ruler, Sewing Christmas Tree Ornament
Old World Christmas Sewing Scissors Glass Blown Ornament
&