If you love sewing but tend to only sew for others, now it's time to sew for yourself! "Just for ME January" is a fabulous event of a blog tour for Sis Boom patterns. Sewing something for yourself is rewarding and if you make a habit out of it, you will end up with a wardrobe full of beautiful hand made and unique clothes. Let's start the new year with a resolution to sew more for ourselves!
Just for ME January
In a hurry?? Head over to purchase this ladies peasant top & dress pattern right away!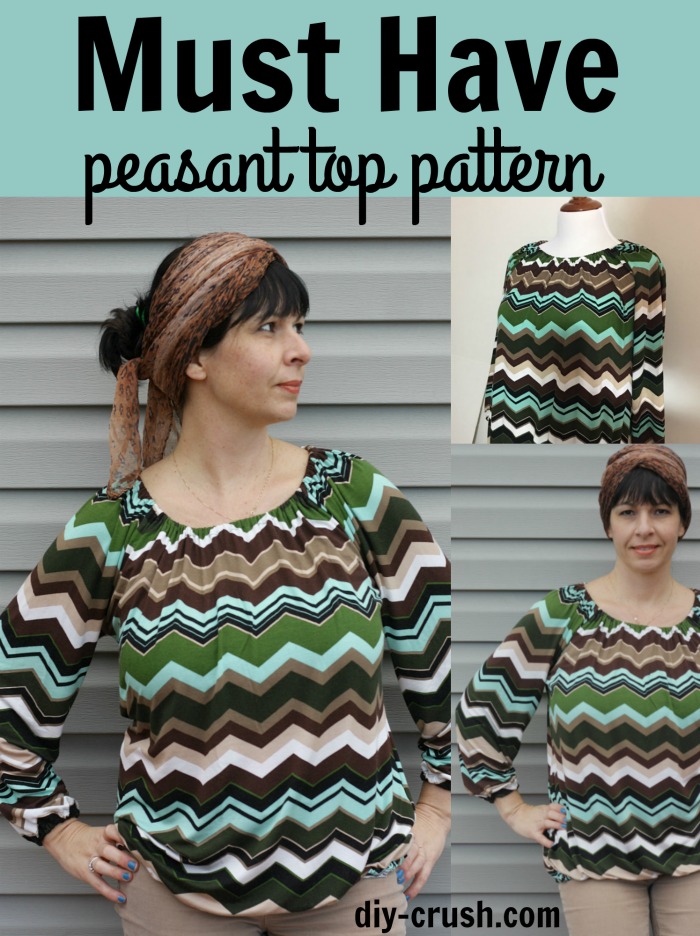 *This post contains links to affiliates. Please see full disclosure here.
What is "Just for me sewing"?
Every year, SisBoom runs a blog tour of selfish sewing for us! Moms, aunts, grandma's, friends of babies and kids. We are inspired to only sew ladies sewing patterns by SisBoom. I can see myself sticking to this and I might end up with many amazing clothes for the year.
What type of patterns does SisBoom offer?
SisBoom's patterns are on PDF's and instantly downloadable
They offer sewing patterns for kids, men & women
What do her customers say?
Looking at her ratings, she has a full 5 stars on Etsy! That is one awesome accomplishment. See for yourself and click over to her shop!
Foreword:
When it comes to patterns for me, I always choose something super comfy. I work from home and don't really need that many clothes. I mostly wear jeans and a pretty top. I love peasant tops because of the elastic in the neckline and the loose fit around the chest and stomach area. That's why I chose the Devon, a peasant top and dress pattern.
What the pattern contains:
Printable pattern pieces for the bodice, sleeves and front placket.
Tutorial with detailed illustrations
Fabric requirement chart
Option for ruffles, pom pom trim, different necklines such as a working drawstring, elasticized mock drawstring
Sleeve options for bell or basic, short, 3/4 and long sleeves
What I did differently:
Just because I didn't have enough woven cotton fabric on hand that I liked for myself, I used knit fabric which I bought from Girl Charlee (their quality and price is right on target!). The outcome is one comfy top! I also did not add the front placket for the slit. I added elastic to the neckline without an opening or mock drawstring. The chevron fabric I chose didn't need the extra touch of drawstring. Then I added elastic to the wrists and bottom hem. I did this because the knit fabric is a really slinky material that just looked better with the elastic in it. The top fits amazingly!
What I liked about the pattern:
I liked the options for a top or dress length, the different sleeve lengths and of course the neckline options.
The tutorial was very detailed and left no questions open.
Conclusion:
I have truly found a new favorite peasant top pattern which I'll be making over and over again! I'm also thinking to try a dress very soon!
Get your copy today!! 
Love to sew for yourself?? Check out our category for ladies sewing patterns & tutorials!