Looking for some fun pom pom craft kits for kids? The following kits come with supplies to make some adorable little pom pom creatures. The great thing about kits are that you won't have to purchase all the materials separately. They are included which makes pom pom kits not only convenient but also money saving. Often times there are lots of supplies left over even after all the shown creatures have been made.
Pom Pom Craft Kits – with a review!
When my daughter expressed interest in a Klutz pom pom craft kit while shopping at our local craft stores, I took a closer look at what is actually included in such a kit. With a price tag of about $19.99 at the store, there better be something really good inside lol…
I was pleasantly surprised when I reviewed the content of this pom pom kit called 'Mini Pom-Pom Pets'. It came with several colors yarn, beaded eyes, noses, sequins, wire, measuring tape, etc. All in all, this kit included everything needed to make about 20 mini pets. The only supplies not included were the fork, comb, nail clipers and scissors. I thought that was a great deal until I checked Amazon to see what their prices were. To my delight, such pom pom craft kits were much cheaper there!
Before I showcase a few more kits we have our eye on, I want to show you our video we made. My daughter had to try this kit out right away to make a froggie and I just taped some clips for you:
*This post contains links to affiliates. Please see full disclosure here.
These pom pom crafts for kids are a great boredom buster during a rainy weekend or while the kids are on winter break. The kits are for kids ages 6 & up. I also bought the Pom Pom Puppies kit that I put away for Christmas. Psst! Don't tell my daughter!! Below you can view both mentioned kits plus the third display is for both kits together. These are all the available pom pom kits they currently have but one new kit is the making for kitties and will be available in January. You can see and preorder it here.
Klutz Mini Pom-Pom Pets
Klutz Pom-Pom Puppies: Make Your Own Adorable Dogs Craft Kit
Klutz Combo Set: Mini Pom-pom Pets and Pom-Pom Puppies
&
For a quick pictorial presentation, here are some shots I took during the time my daughter worked on a second pom pom animal which was a cute little piggy.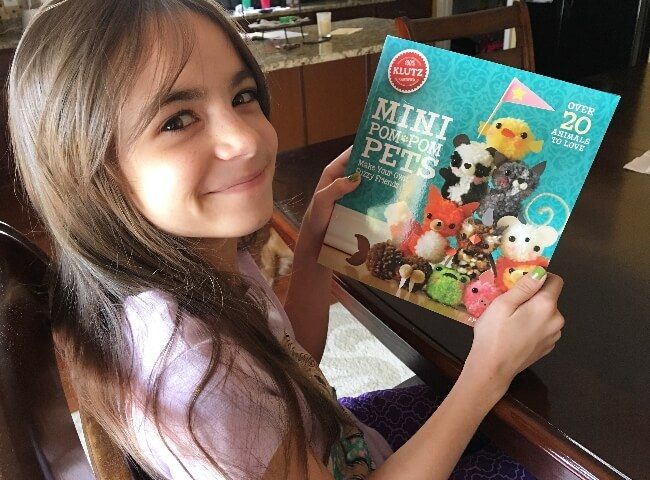 A view inside this kit.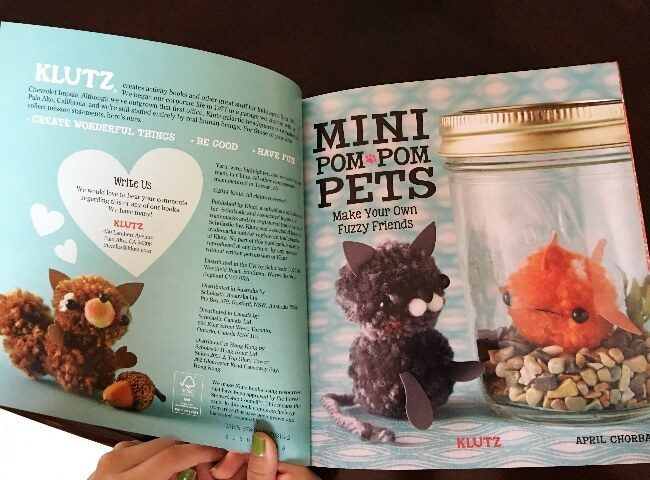 The fun part of making pom pom animals with this kit is that it uses a regular dinner fork! It actually worked well!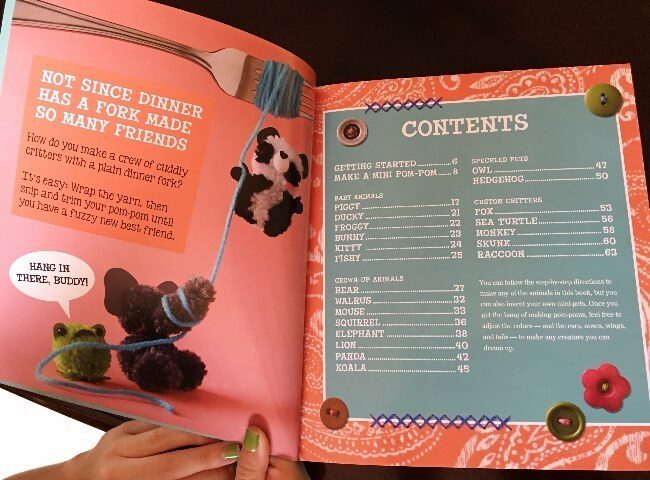 Here is the list of supplies included in this kit.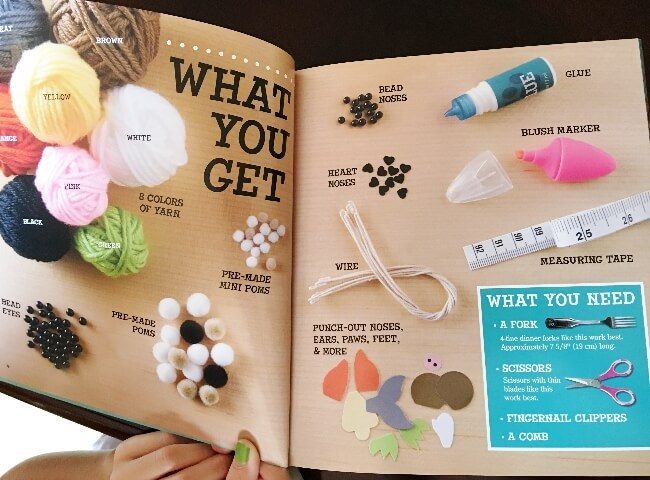 And after opening the kit portion, we found everything that was described above.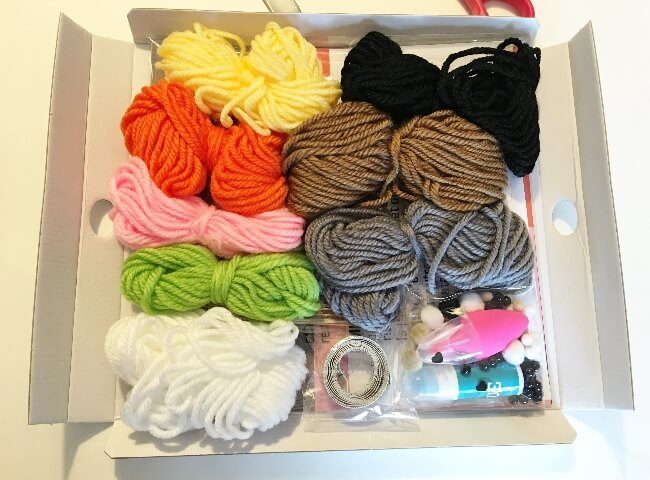 In addition to the provided materials, we also needed scissors, a comb, a fork and nail clippers (which we ended up not using).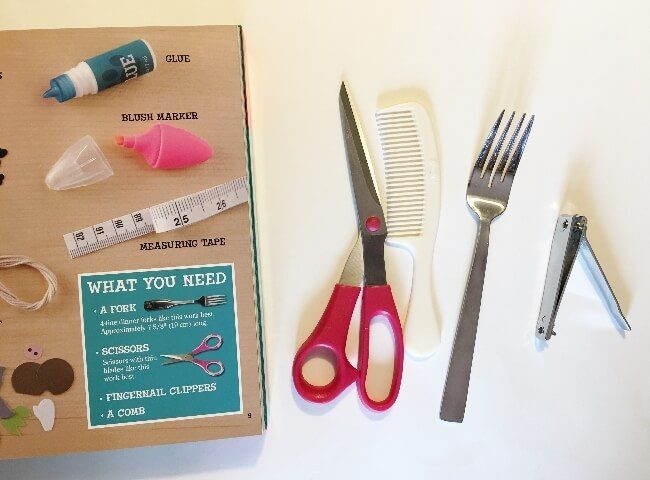 And here is my daughter's adorable mini pom pom animal, a little piggy: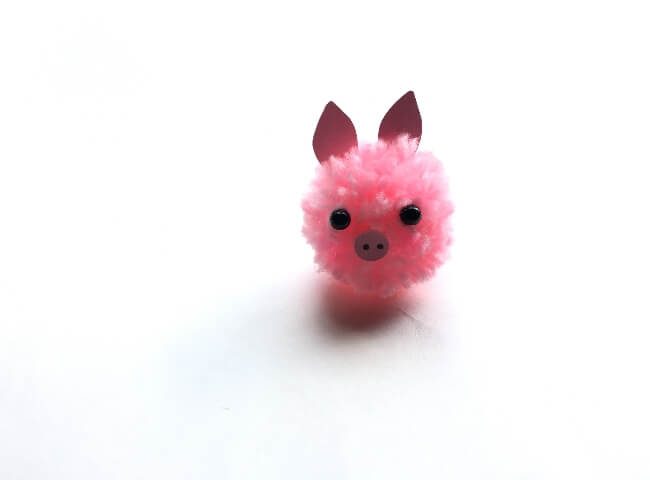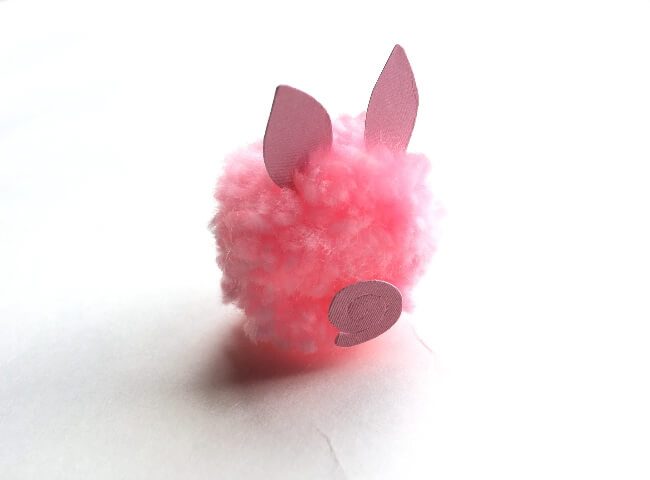 Here is what my daughter said about this kit
she loved how well described the instructions were
she was able to easily read and follow them
she really loved all the different pets she could create with just this one kit
she said she wants many more 😉
I hope that this review gave you some ideas for Christmas gifts for your kids. They will love these little pets for sure!