If you are looking for a cute girls jumper pattern with clean lines then this is your pattern! We received the opportunity to review the Button Up Jumper Pattern by OUSM. This pattern is darling and works for any season. Check it out!
Girls Jumper Pattern By OUSM – Review
I am sharing some super cute pictures from the review of this adorable girls jumper pattern. This jumper is really great for any season. It fits for kids sizes 12 months through size 8 and looks great with a short sleeve t-shirt or peasant top or for cooler months with a long sleeved tee.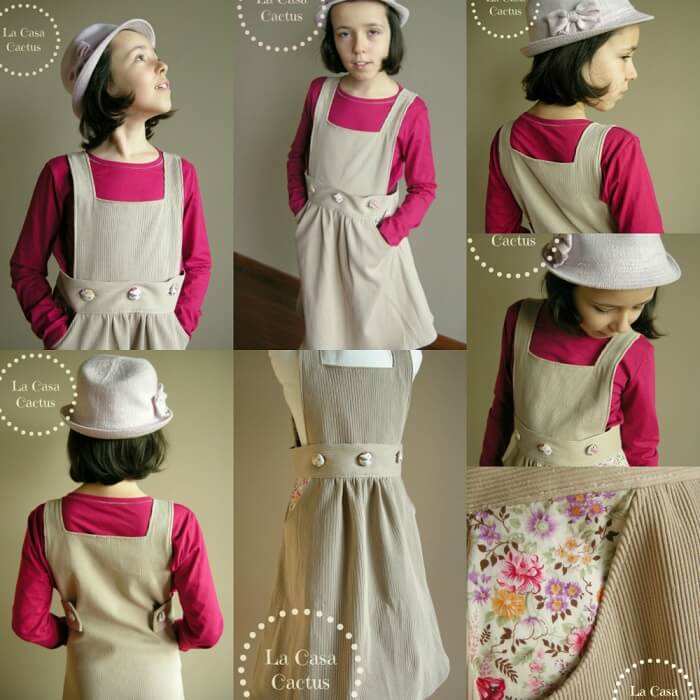 *This post contains links to affiliates. Please see full disclosure here.
Or look at this little cutie wearing her button up jumper in style! It works fabulously in baby whale corduroy. Check out Lulu & Celeste's review of this jumper pattern.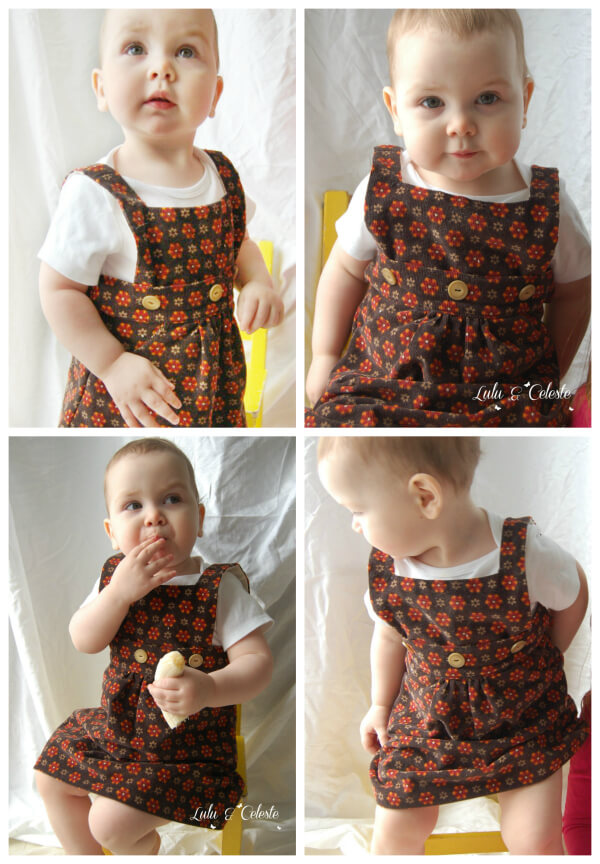 Here are two more images from the designer at OUSM from their Etsy Shop. The jumper below looks fun in such vibrant colors.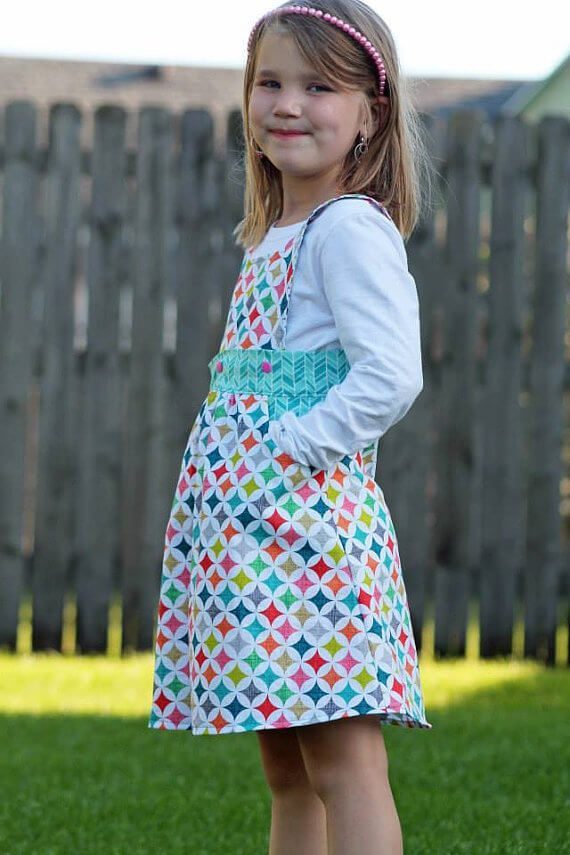 Ready to sew such a cute little jumper for your girls? Grab the Button Up Jumper Pattern today!