Just in case you have too many tote bags laying around that you just can't use all, here is a quick DIY on how to make a grocery bag holder from a tote bag. It's a great recycle/upcycle project because an unneeded tote bag gets a new purpose.
Make A Grocery Bag Holder From A Tote Bag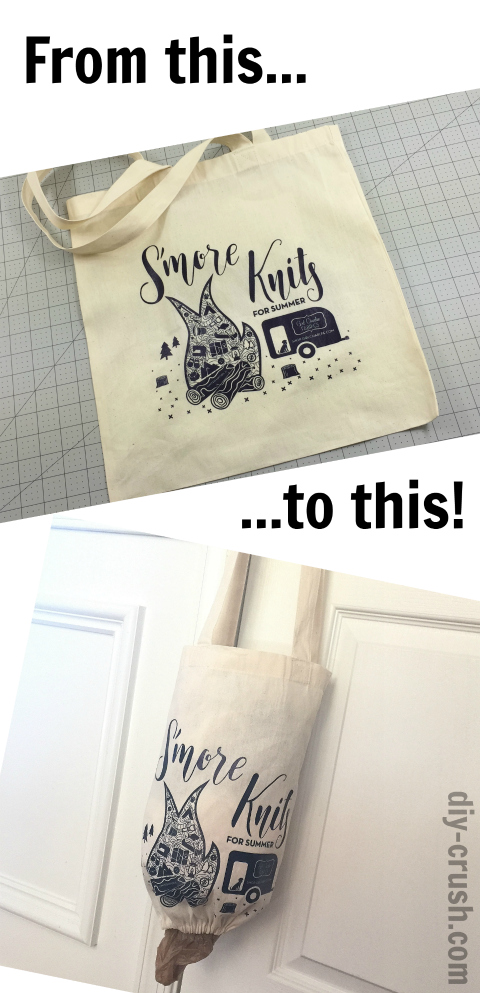 *This post contains links to affiliates. Please see full disclosure here.
I collect tote bags because although they can't be used all the time, sometimes they can be turned into something new and useful. With my order of some knit fabric from [eafl id=16351 name="Girl Charlee" text="Girl Charlee"]'s KnitFix (which is available every month) they send a unique tote bag along. The fabric is stuffed into those bags, really a cute way of shipping out their fabric! The size of their totes are 15 1/2″ x 15″ and the design is screen printed.
Some bags I am using for daily grocery shopping but some are stashed away, waiting to be turned into something fun. Like this bag, it features a fun camping scene. Besides being cute, they are really sturdy and the design is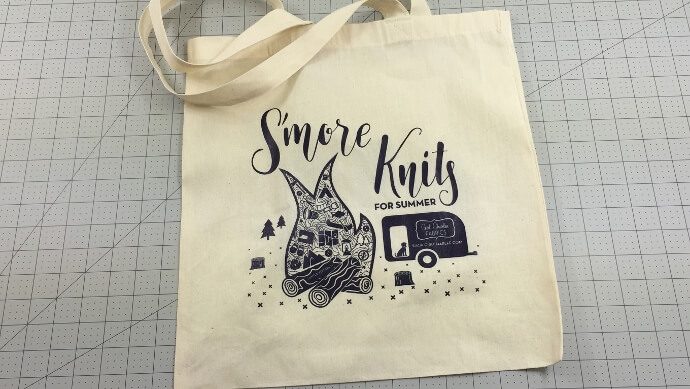 You need the following materials:
tote bag
cutting mat
rotary cutter
serger & sewing machine
iron
Watch the video tutorial here:

Hope you enjoyed this video and will make a bag holder soon!
Other bag holder DIY'S you might love:
Would you like us to email you when we have a new post up? You can choose what interests you! Then hop on the list by entering your email below! We promise, we only send you 1-2 emails per week!
We are linking up to some of these awesome blogs! Come over to our link party on Thursdays at 7pm EST!