Love comfy kids clothes made from knit fabric? In my house we adore them! Today I am showing you a fantastic pattern I sewed up using organic cotton knit fabric from Organic Cotton Plus. I tell you, it's amazing!!
Organic Cotton Plus
Lately I have been sewing my daughter's summer wardrobe, especially her pajamas. See this one I made for her last year where I am sharing the free pattern for download. When buying knit fabric for my kids clothes I make sure it's natural and mostly 100% cotton. I especially love the organic knit fabric from one of my favorite online source, Organic Cotton Plus *.
*This is sponsored post by Organic Cotton Plus. They provided the shown fabric to me but my opinions are all mine. Please see full disclosure here.
I made a knit cardigan in Organic Cotton Plus fabric:
They have so many new prints and solids in organic cotton interlock knit fabric! When I was asked to post another review for them, which I absolutely love, I had a hard time picking fabric. I ultimately chose these two prints. Both are 44″ wide and feel like interlock knits with only minimal stretch (contains 5% spandex) but great recovery. Those would work well as pajamas too!
Jersey – Lotus Blossom (currently not available) & Jersey – Sunrise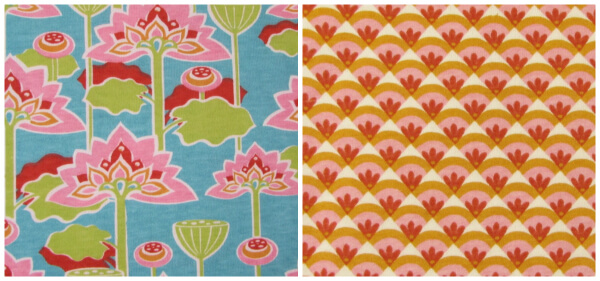 I washed and dried them before cutting because that's a must with 100% cotton knit fabric.
⇓ – – – – – – PIN THIS – – – – – – ⇓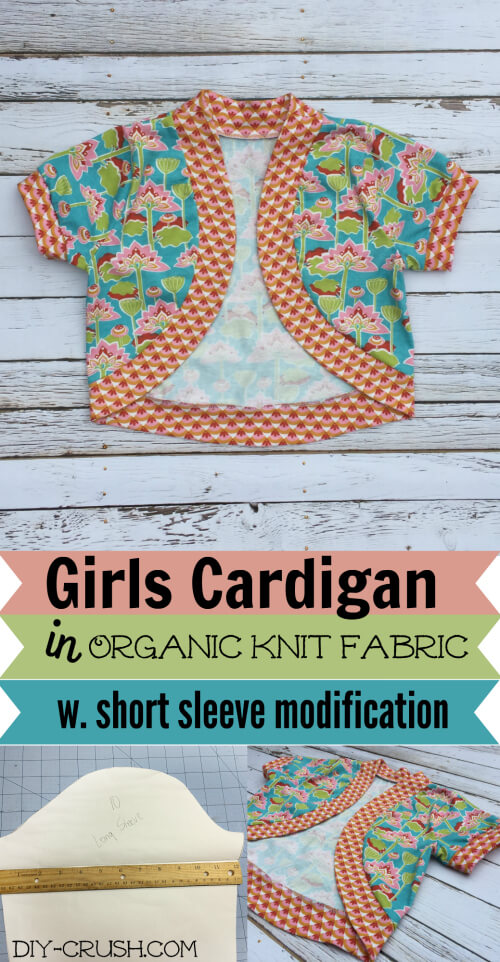 You might wonder why organic? Firstly, organic fabric is manufactured from organic fibers, meaning they grow the cotton plants without pesticides. Further, the dying process also does not involve chemicals and so forth is great for people with chemical allergies. Organic Cotton Plus is GOTS (Global Organic Textile Standards) certified. Good to know, right?
I used the Seville Cropped Cardigan Pattern by New Horizons Designs. A great year round pattern actually! The pattern comes with elbow long and full length sleeves but I wanted short sleeves. I simply went down about 1.5″ on the size 10 sleeve, right from where the sleeve starts. I also added 1″ to the elbow length sleeve band width.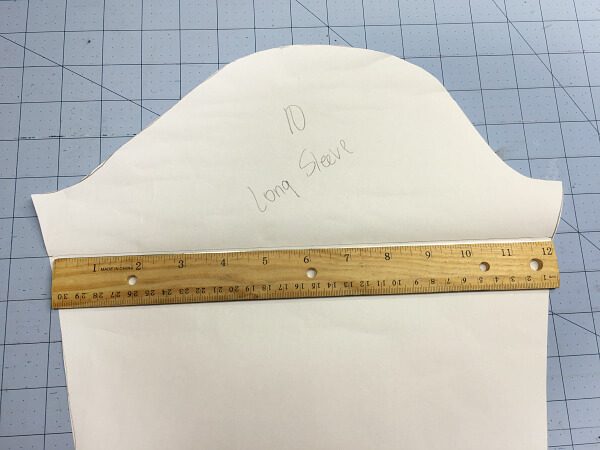 The outcome is an adorable short sleeved, cropped cardigan for my daughter! She will love the fun fabric print thanks to Organic Cotton Plus for the wonderful fabric!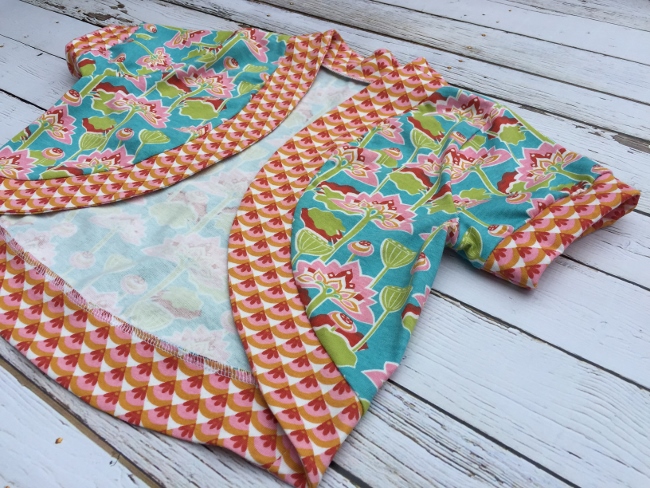 And thank you to New Horizon's for the awesome Seville cropped cardigan pattern!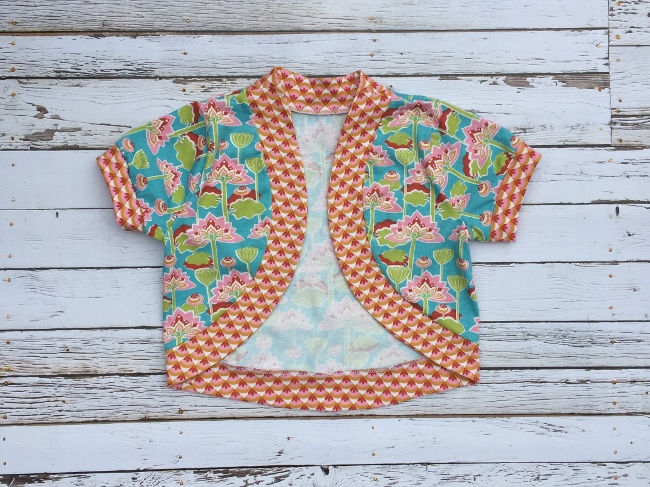 Check out where else I have used Organic Cotton Fabric on HERE (includes free pattern!)
Follow Organic Cotton Plus here: