Did you know you can conduct a burn test to help identify fabric? It's true! In general, natural fibers like silk, cotton, or wool burn; while synthetic fibers tend to melt. There are lots of other clues to look for to help narrow your fabric down further.
A quick Google search will direct you to many printable burn test charts. I recommend the one from Threads Magazine.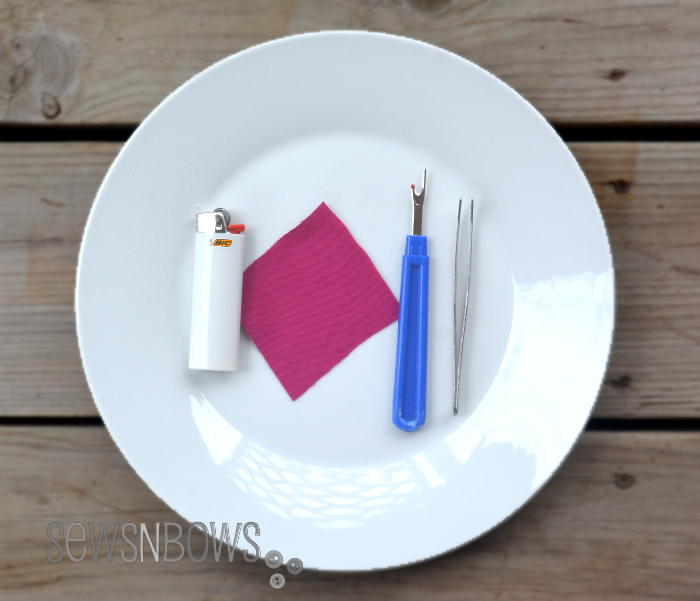 Your burn test won't require any special tools. Just a plate, tweezers, and a lighter! Be sure to work in a well ventilated space with no breeze to affect your results. Keep a spray bottle nearby for fire safety.
During the burn test, you will look for several factors such as smell, rapidity of burn, the color of the flame, and how the ashes look. It's like conducting a science experiment!
I just conducted a burn test on my blog. I thought I had brushed silk. You won't believe what my burn test revealed! Click over to see pictures and detailed instructions to help identify your fiber content.
Go to the blog post!