New Year's is just around the corner, actually RIGHT in front of our doors! Here are some really fun free New Year's Eve printables. Great for a get together with friends and family to celebrate the new year.
Free New Year's Eve Printables For The Whole Family
This list of free New Year's eve party printables provides just about everything you need to host a fabulous New Year's eve party at home. I am all for an elegant party setting. Let the kids join in with some games and have fun taking lots of memorable photos!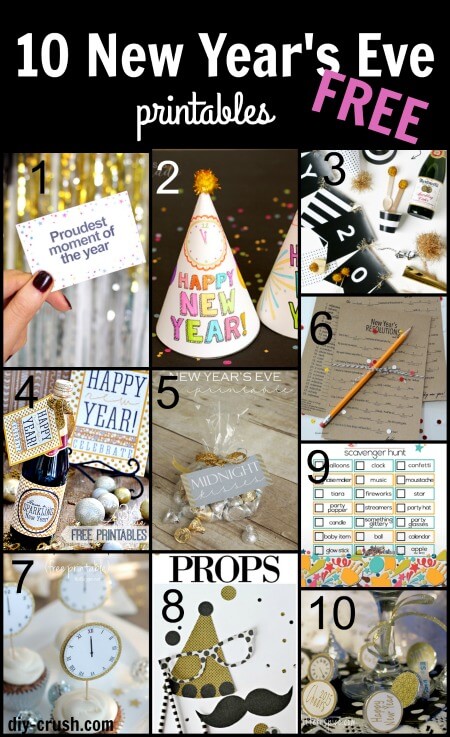 Ready to get printing all these fun party ideas? The longest night in the year might just be one of the most memorable! 😉