Are you looking for a fast and cute sewing project for a little girl? The DYYNI skirt is a six gored skirt with lots of twirl. It has options for single layered, double layered or double layered with a fun little gather at the front. And of course it includes optional inseam pockets, because a girl's got to store her treasures… Hop over to Pienkel to get your free copy of this sweet and complete pattern in sizes 6/9 months through 12/18 months! (larger sizes available as well)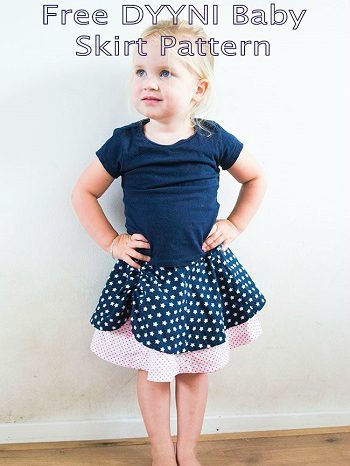 See how you can get the free skirt sewing pattern by clicking HERE!
If you like this project, browse all our Baby Tutorials!<====== click this link!