Today I have the promised slouchy hobo bag pattern with tutorial for you! I love Shannon Fabrics so much and was recently lucky to have received some sumptuous faux suede in gold! Wow, this material is awesome! I had so many projects in mind to make with it but ultimately decided to make a slouchy hobo bag with it. See below how you can get the pattern for free!
(The faux suede was provided by Shannon Fabrics, I was not compensated otherwise to write this post)
It's finally here! The slouchy hobo bag pattern! A perfect bag for your everyday runs of errands. This bag holds a lot of stuff! The bag itself is super lightweight due to the wonderfully soft feel of the faux suede material. An incredible fabric to sew with.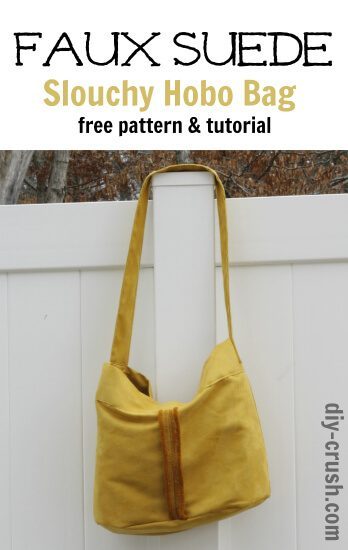 If you need to know more about sewing with faux suede please see my detailed post which also includes links to a few free tutorials for using faux suede.
Ready to make one?? Print the template for the bottom of this hobo bag from HERE! Then hop over to Shannon Fabrics' blog for the tutorial!
You need the following:
List of materials:
Sewing machine
Serger optional
Heavy duty needle (for denims etc.)
Cutting mat
Rotary cutter
Straight pins
Scissors
Iron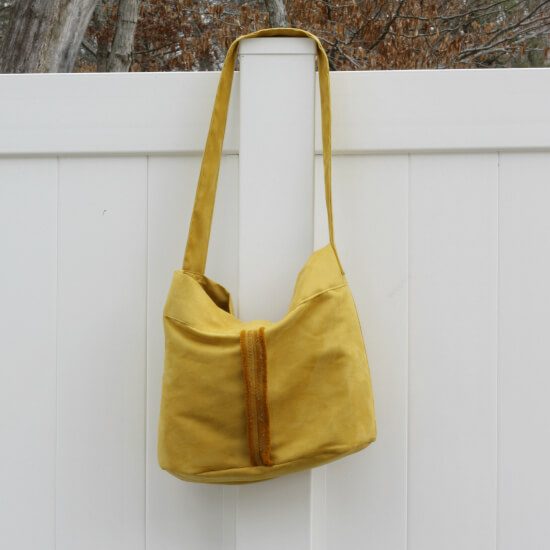 Preparing your faux suede fabric:
-Prewash it according to the manufacturer instructions. Most faux suede fabrics can be washed in cold water with little detergent and no fabric softener.
-Dry in dryer on low heat with NO dryer sheet as they will leave stains on the material.
-Press your faux suede on low heat (best setting for me was right before cotton with little steam). Using a pressing cloth is very highly recommended.
I hope you like this pattern and will make many hobo bags for yourself and for your friends!
Enjoy making your slouchy hobo bag and share some pictures in our facebook group! We'd love to see them!
If you enjoyed this free tutorial 'how to add ruffles to a onesie', would you like us to email you when we have a new post up? You can choose what interests you! Then hop on the list by entering your email below! We promise, we only send you 1-2 emails per week!
We are linking up to some of these awesome blogs! Come over to our link party on Thursdays at 7pm EST!