Essential oils require a protective case to keep your bottles safe when you travel and also to keep them away from sunlight. You can now carry your favorite oils in a cute and convenient case with this easy to sew essential oils pouch sewing tutorial.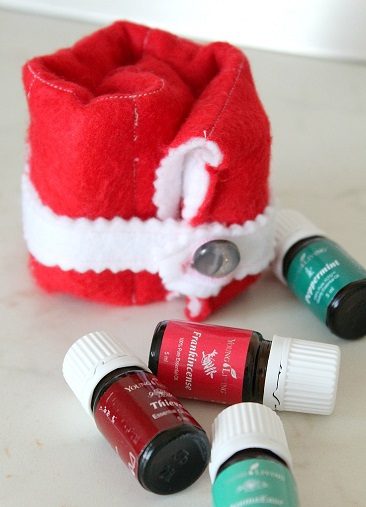 See the full tutorial HERE!
Hi! I'm a craft & sewing loving mom of 4 (+ 3 dogs). When I am not crafting or sewing, you can find me playing with my kids and dogs! I am a slow cooker & coffee addict. My favorite color is any color and I have a degree in business management. My 24/7 job is DIY Crush and Whimsy Couture, besides being a mom. Hope to inspire you to DIY with me!