Happy Halloween! Today I have a fun little DIY for you! My kids love Halloween that much that they both wanted ghost costumes. That wouldn't have been so bad, right? It's easy to make ghost costumes but they wanted those in addition to their already picked out costume. I told them it would be too much for me to sew. I mean, I love sewing but making two different costumes with only a few days to spare…..I said 'NO'. There it was! My kids frowned. Badly. Soooo I knew I had to do something to make them at least a teensy bit happy. Mittens! I told them, I could make them some DIY ghost costume mittens.
DIY Ghost Costume Mittens – Easy to sew and sew cute!
*This post contains links to affiliates. Please see full disclosure here.
I used my fleece mittens patterns I made last year and only added some ghostly eyes in felt. That's it! Don't believe me? Watch this video:

Ready to make some spooky ghost costume mittens with me?
You need the following materials to make these ghost mittens:
download the free mittens pattern from this post <======
straight pins
sewing machine
Picture tutorial for making ghost mittens:
We'll be starting this tutorial at the point where you would cut out the mitten pieces. The image below shows the mitten cut out about 1.5-2″ longer and flared at the sides.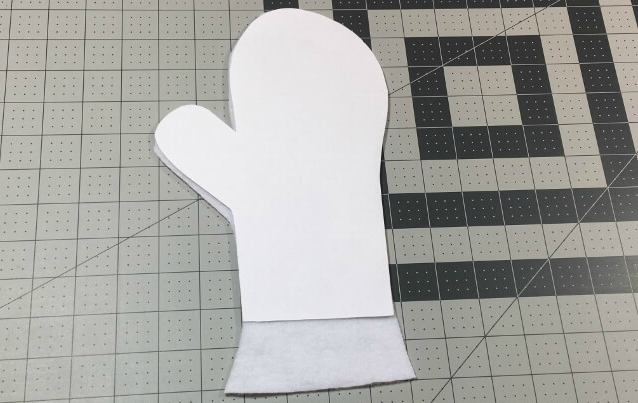 Additionally we need to cut out two sets of black felt ovals, about 1.5″ tall and 1.25″ wide. You need two sets.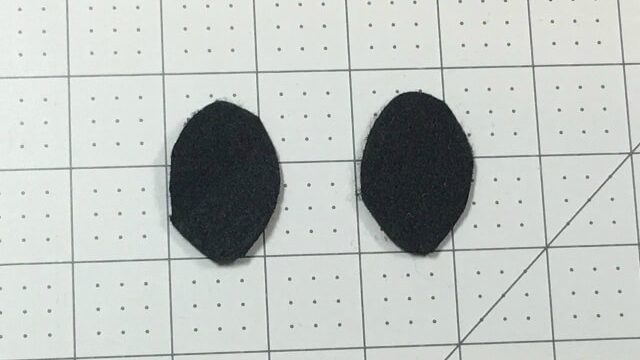 Apply the two sets of ovals to the outside of two mitten pieces as shown. Use adhesive glue (or tacky glue) to adhere the felt.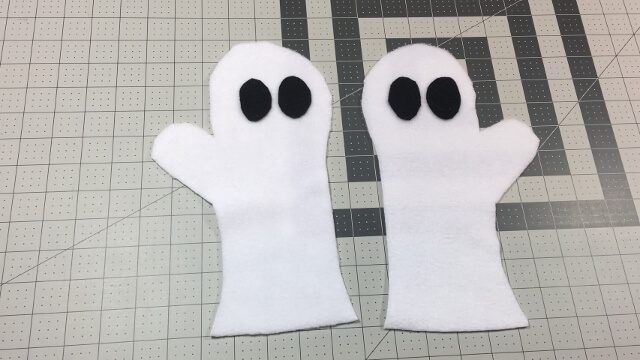 Let the eyes dry for a few hours. Then place the coordinating mitten piece on top of the mitten piece with the eyes on the inside. Pin and sew into place, along the dashed lines. Backstitch the beginning and the end. Repeat with second set of mitten pieces.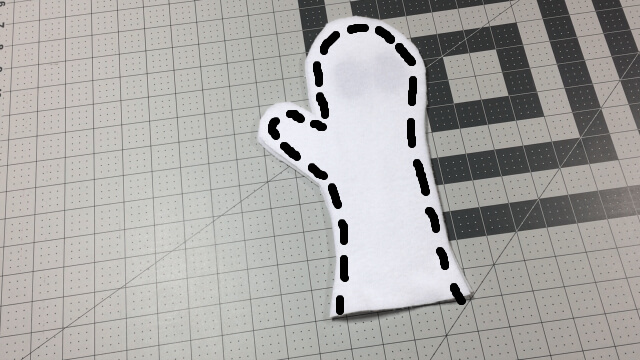 Turn mitten with right sides out and cut a wavy edge on the bottom. Repeat with other mitten.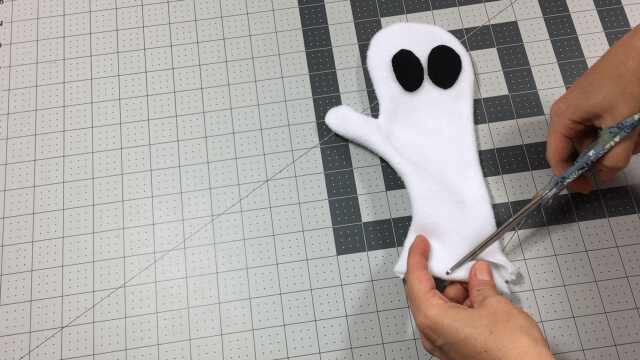 Have a handsome boy try one pair on.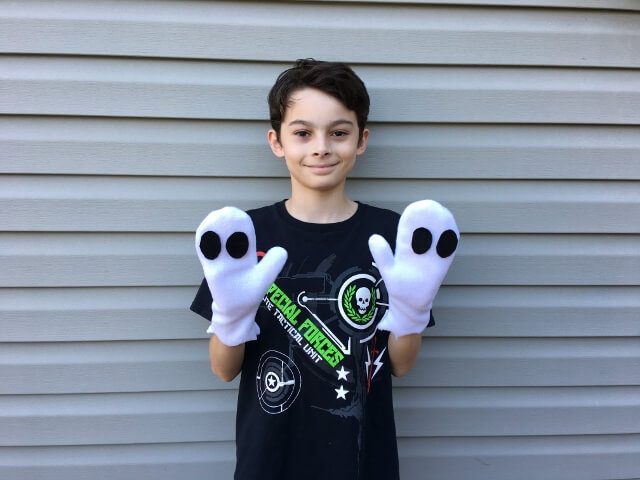 The second pair is for this pretty girl. Now I have both of my kiddos smiling which means the world to me!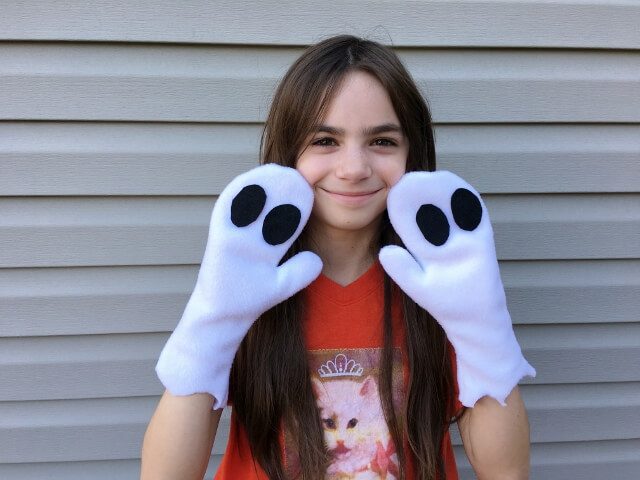 Happy Halloween and enjoy sewing some fun mittens yourself! Don't miss to sign up via email on the sidebar!to