Just a reminder that design placement is EVERYTHING when cutting out a pattern. Normally, I try to match up the design at the most obvious seams, and I would try to align the pattern from the bodice to the sleeve for a seamless look.
Design placement is a big factor for minimizing or drawing attention to certain areas of the body. The largest design or a brightly colored design element will draw the eye. I cut this t-shirt out of a remnant and didn't get to choose placement or match seams. Can you see the unfortunate design across the bust? Not only does it point right to my…er…apex points; but it's off center too making my bewbs appear to point to the right.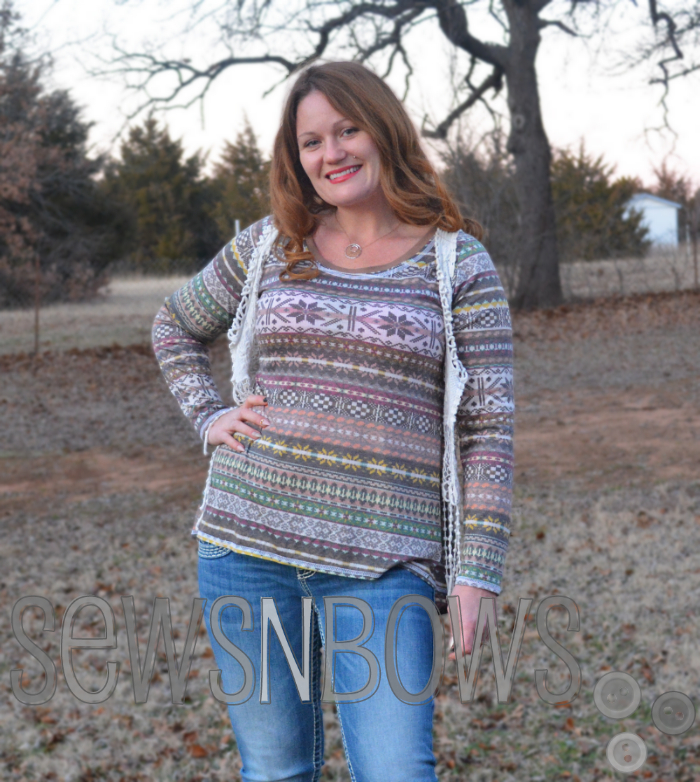 See the full tutorial HERE!