FREE bat sewing patterns not only for Halloween! Bats are only for that holiday, I (and my daughter) beg to differ. Bats in our house, are year round creatures that are always welcome. In fact, since we live by the woods, we see them flying when it gets dark. Today I want to show you some free patterns to make bats with! Here are 6 of the cutest bat sewing patterns.
6 Of The Cutest Bat Sewing Patterns
Since my little girl so loves any animal on this planet, I am always on the lookout for quick sewing patterns for cute plushies or stuffed animals, if you wish. All of the following patterns contain a bat template.
Let me present to you…..Cutie, the bat! Cutie is really actually super cute in her zebra look, don't you think? I made Cutie from Wesen's Art's freebie (link will be posted below).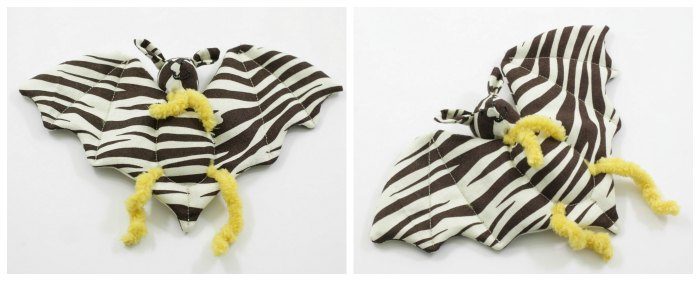 We are in love with this almost 4.5 x 10″ big toy! The pattern was easy to read and construct and the bat cut out was really easy to assemble. I had to do the tiny head and ears twice but only because I messed up at first lol …
And because we love bats in our house, we of course have a small collection of adorable bat sewing patterns which I want to showcase today for you!
⇓ – – – – – –  PIN THIS – – – – – – ⇓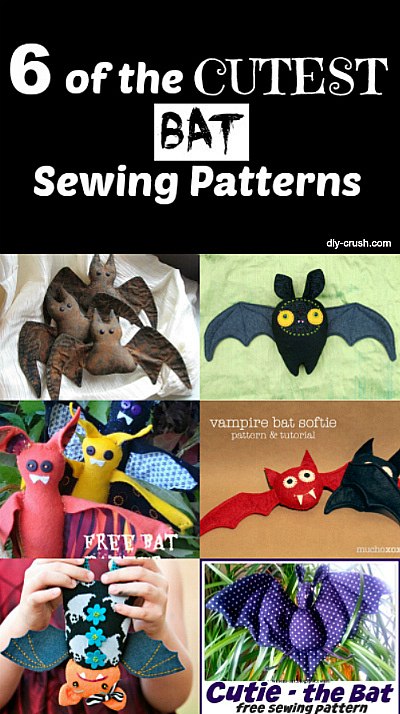 Visit the links below and enjoy sewing these little cuties!
♥ ♥ ♥ For more free sewing and craft inspiration please browse our category ♥ ♥ ♥
Hope you enjoyed this post about free bat sewing patterns and will share it with your friends! Also, leave me a comment please on if you like bats just as much as we do or if you hate them! I promise, I will be equally excited to hear from you! 😉
If you liked this pattern, would you like us to email you when we have a new post up? Then hop on the list by entering your email on the sidebar!