Find some of the best tutorials for making your own fabric labels listed in this post. Making fabric labels for clothing, quilts or other handmade items is really easy. You need just a few supplies to get started.
Great Tutorials For Making Your Own Fabric Labels
Learn how easy it is to create homemade fabric labels for your projects! No matter if you like to sew for yourself and family or if you sell your handcrafted items, professional looking labels make your designs stand out. This list is for your reference and hopefully provides some great articles on how you can make fabric labels at home.
Some supplies you need to make your own fabric labels: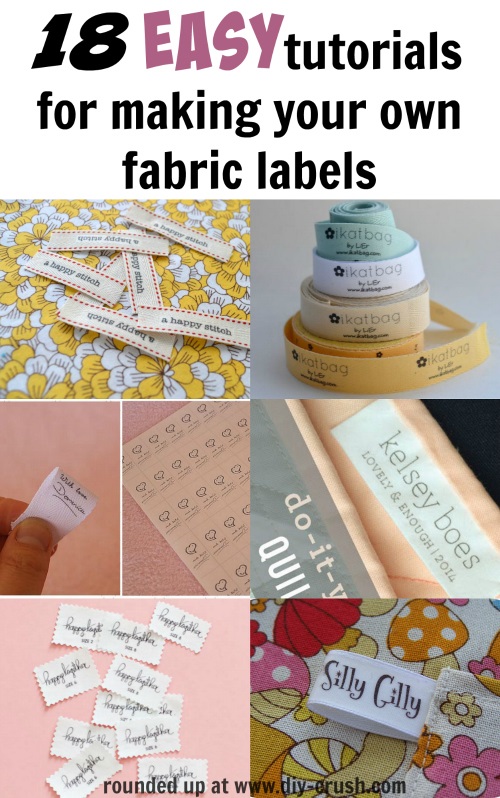 What I really love about home made clothing labels is that I can decide how wide and how long the label should be and of course what goes on it. Clothing labels also look great with sizing and care instructions on it. The labels don't only need to have the business name on it.
Other great information to add to fabric labels is a child's name so clothing at school won't get mixed up or lost for good. This also works well for nursing home residents. My mom used to have all her things labeled when she lived there.
Ready to see the 18 easy tutorials for making your own fabric labels at home? Just click the highlighted links in each row.
If you know of any other websites that wrote tutorials on how to create DIY fabric labels, please leave me a comment. I will happily add those over time!