It's February and Valentine's Day is fast approaching but with these 10 adorable things to sew for Valentine's Day, you'll be on the save side! I will be tackling no.5 with my daughter since we love to sew together. Watch an almost 10 year old talk about seam allowance and fabric scissors. Just priceless! 😉
Maybe it's the colors pink, red, white that are known for Valentine's Day but I am in love with sewing little hearts to just about anything. But there is so much more you can sew for V-Day! Here are my favorite things to sew for Valentine's Day!
10 Loveable Valentine's Sewing DIY's:
⇓ – – – – – PIN THIS – – – – – ⇓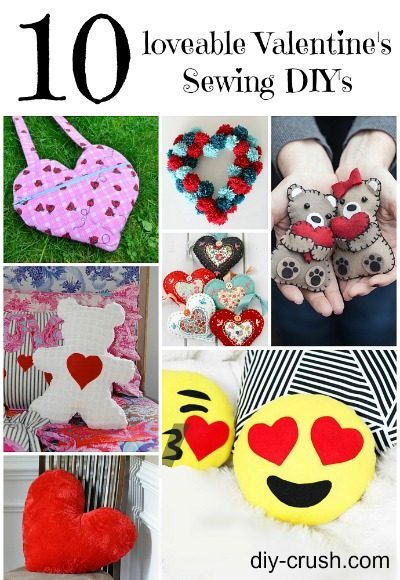 If you liked this sewing DIY round-up, would you like us to email you when we have a new post up? Then hop on the list by entering your email on the sidebar!