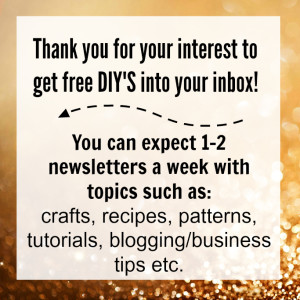 We hope you like what we bring you each week! It pays off to be on our list because we love to provide you with FREEBIES & where to get the best patterns on sale!
Shop for patterns! Click our Pattern Shop Directory!
Looking to sew? Click our Sewing Category!
Love to cook, bake, eat? Must visit our 'recipe' category! Yummy stuff, you'll see!
Hi! I'm a craft & sewing loving mom of 4 (+ 3 dogs). When I am not crafting or sewing, you can find me playing with my kids and dogs! I am a slow cooker & coffee addict. My favorite color is any color and I have a degree in business management. My 24/7 job is DIY Crush and Whimsy Couture, besides being a mom. Hope to inspire you to DIY with me!