The following folded bookmarks can be made from a variety of different materials. A nice thing about these bookmarks, is that you can mark the exact line you stopped at by placing the bookmark under that line of type. You can also use multiple bookmarks in one book. You could make a variety of them in different colors to indicate different sections, similar to notebook tabs.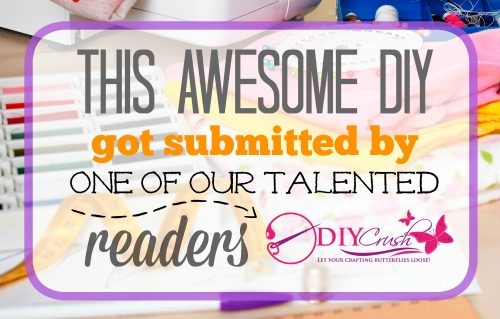 Materials Needed:
scissors
ribbon or washi tape
magnet
double stick tape (or adhesive of choice)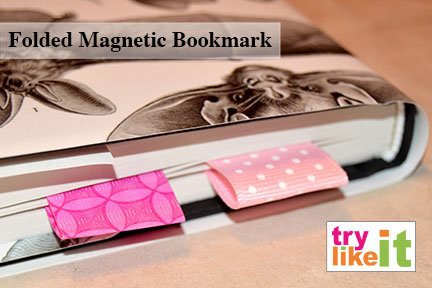 Want to read more about this bookmark DIY ? Follow the link below by Try it Like It.
Did you make your own tutorial, round-up or recipe? We would love to show it off so come and submit the link! Read how!

————————————————————->
Are you on facebook? Join our group to get instant updates!! https://www.facebook.com/groups/DIYcrushMarketplace/
Hi! I'm a craft & sewing loving mom of 4 (+ 3 dogs). When I am not crafting or sewing, you can find me playing with my kids and dogs! I am a slow cooker & coffee addict. My favorite color is any color and I have a degree in business management. My 24/7 job is DIY Crush and Whimsy Couture, besides being a mom. Hope to inspire you to DIY with me!