I love Valentine's Day. I am a romantic at heart and the day speaks of jewelry to me. The hearts in this jewelry set are made from Fimo clay. They are really easy to make and I will share the process with you in this tutorial.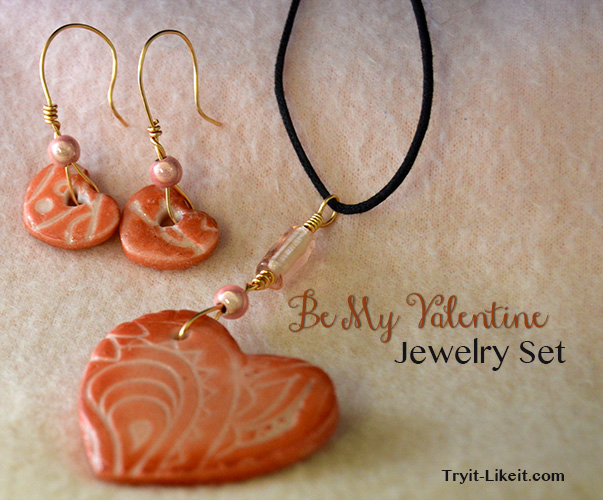 To see the tutorial click HERE!
Hi! I'm a craft & sewing loving mom of 4 (+ 3 dogs). When I am not crafting or sewing, you can find me playing with my kids and dogs! I am a slow cooker & coffee addict. My favorite color is any color and I have a degree in business management. My 24/7 job is DIY Crush and Whimsy Couture, besides being a mom. Hope to inspire you to DIY with me!